Karnataka crisis: Days after trust vote, speaker disqualifies three MLAs
Politics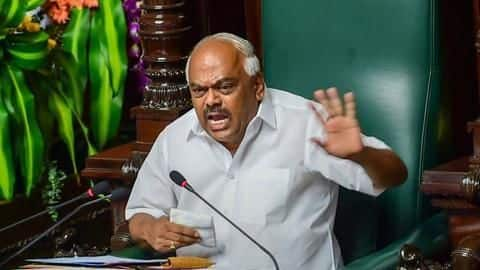 The political crisis in Karnataka, which was sparked due to a slew of resignations, took a new twist on Thursday after speaker KR Ramesh Kumar disqualified three rebel MLAs.
Ramesh was convinced the resignations of the legislators weren't voluntary. He said a decision on the fate of other MLAs will be taken in the next couple of days.
Here's what went down.
MLAs
Who are the MLAs who were disqualified?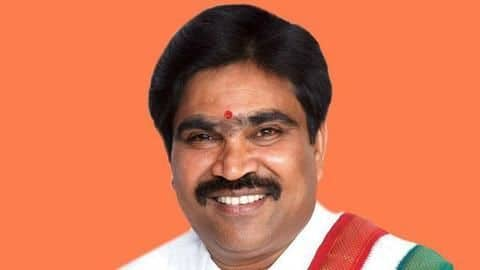 Congress' Ramesh Jarkiholi and Mahesh Kumathahalli, who represent Gokak and Athani assembly constituencies respectively, were disqualified. The third MLA who faced the brunt is R Shankar, an independent legislator from Ranebennur.
Ramesh said Shankar had merged his party with Congress, so he was effectively a Congressman.
All three have been disqualified till the end of the current assembly term, i.e., May 2023.
Quote
Action was taken against legislators under anti-defection law
Further, Ramesh also directed that the trio cannot contest polls and get elected to the assembly. "They have violated the provisions of the 10th Schedule of the Constitution (anti-defection law) and therefore are disqualified," he added.
Crisis
Earlier this month, Kumaraswamy's government was shaken by multiple resignations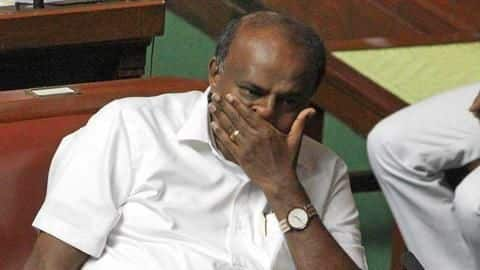 It should be recalled that HD Kumaraswamy's government in the state, which was barely 14 months old, was jolted after 18 MLAs ditched it.
The first batch of resignations came in on July 6, but Ramesh didn't accept them immediately.
The rebel MLAs then approached the Supreme Court, accusing Ramesh of helping the Congress-JD(S) coalition by sitting on their resignations.
SC order
When crisis went to Supreme Court, bench gave balanced judgment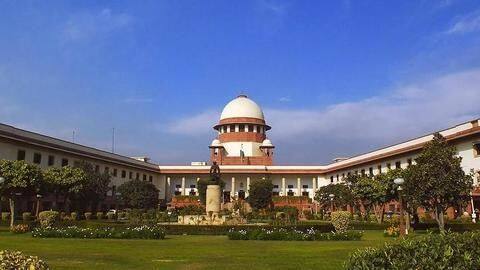 Not putting Ramesh on a deadline, the apex court said last week that he can decide on resignations at a time he deems fit.
In court, Ramesh had said he wanted more time to understand what transpired the flurry of resignations.
The bench also said the rebel MLAs, whom both Congress and JD(S) tried to placate, can't be forced to attend the trust vote.
Trust vote
And then, trust vote started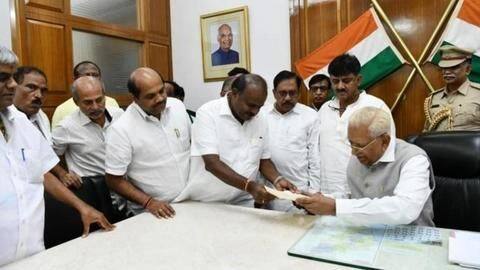 Hanging by a thin thread due to the resignations, Kumaraswamy faced trust vote. The process started on Thursday, last week. On Friday, two deadlines given by Governor Vajubhai Vala were breached.
When the assembly resumed on Monday, Ramesh said he intends to finish trust vote soon.
The process finally reached a climax on Tuesday, and Kumaraswamy's government collapsed. Soon, he tendered his resignation.
Aftermath
Disqualifications will affect formation of next government
Now, the speaker's decision on resignations will play a crucial rule in the formation of the next government. If BJP, which has been sitting in opposition since May 2018, doesn't choose to form a minority government, Karnataka may go under President's rule.
More prominently, it affects the Finance Bill which has to be passed by July 31.
Quote
Facing immense pressure, Ramesh said he's happy with his job
"On different occasions in the last 15-20 days, sometimes one group wanted some things expeditiously, other people wanted it to be slowed down and vice versa. I have done my job to the dictates of my conscience," Ramesh told NDTV.
Next CM?
Notably, BJP hasn't staked claim to form government, yet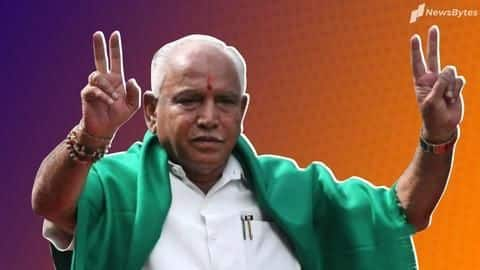 Meanwhile, there is little clarity on next government formation. BS Yeddyurappa, who is eyeing a fourth term as CM, held several meetings in the last few days. Separately, several BJP leaders met with party president Amit Shah to decide the future course of action.
However, Kumaraswamy feels no one can give a stable government in the present political atmosphere, hinting the crisis will continue.

Arnav Singhal
Asked on 26 July, 2019
Who are the MLAs who have been disqualified?

Answered by
NewsBytes
Karnataka speaker KR Ramesh Kumar disqualified R Shankar, Ramesh Jarkiholi, and Mahesh Kumathalli.
Shaurya Sen
Asked on 26 July, 2019
Why were the MLAs disqualified?

Answered by
NewsBytes
The MLAs were disqualified under the anti-defection law. Ramesh said their resignations were not voluntary or genuine.
Hansika Jhadav
Asked on 26 July, 2019
When did Kumaraswamy face trust vote?

Answered by
NewsBytes
Kumaraswamy faced and lost trust vote on July 23.
Ishan Mehra
Asked on 26 July, 2019
Who will be Karnataka's new CM?

Answered by
NewsBytes
If BJP stakes claim to form government, BS Yeddyurappa will become Karnataka's CM.