Politics
Sasikala starts jail term in Bengaluru's Parappana Agrahara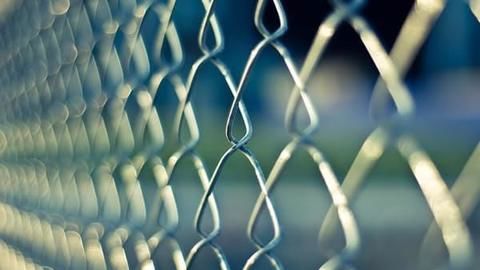 AIADMK General Secretary Sasikala, sister-in-law J Ilavarasi and nephew V.N. Sudhakaran have been lodged in Bengaluru's Parappana Agrahara Central Jail to serve their four-year sentences in a disproportionate assets case.
Sasikala's requests for home food, and to be lodged in the cell where Jayalalithaa was imprisoned in 2014, were rejected.
There was mild chaos outside the jail. Police resorted to baton-charge to disperse protesters.
In context:
Sasikala's disproportionate assets case and conviction
Background

The disproportionate assets case
The disproportionate assets case against Jayalalithaa started on 14th June, 1996, when Subramaniam Swamy filed a case against her acquisition of wealth.
According to reports, Jayalalithaa amassed properties worth Rs.66 crore which didn't align with her sources of income.
Sasikala, her sister-in-law Ilavarasi and her nephew Sudhakaran were also charged.
Properties under scrutiny included a tea estate in the Nilgiris, luxury cars, jewellery, etc.
14 Feb 2017

Sasikala found guilty in DA case
On 14th Feb, the SC ruled against V.K. Sasikala in the disproportionate assets case, sentencing her with a jail term of 4 years.
She was also fined Rs. 10 crore and will be barred from holding a public office and contesting for an electoral position for the next 10 years.
Sasikala was not present in the apex court. She was asked to surrender immediately.
Love Politics news?


Stay updated with the latest happenings.
Law

What does the verdict against Sasikala mean?
Sasikala was found guilty in the 21-year-old corruption case, making her incompetent to hold the Chief Ministerial position in Tamil Nadu.
Because of the same, AIADMK will have to name a new legislature party leader who will take over as the new CM.
Sasikala's conviction in the case also makes it easier for Panneerselvam to garner more support amongst Tamil Nadu MLAs.
The officers behind Sasikala's conviction

Investigation by former Tamil Nadu DGP Letika Saran laid the foundation for the disproportionate case against Jayalalithaa. Further probes by investigating officer Nallamma Naidu revealed incriminating evidence against Sasikala and others and unravelled their complicity in amassing wealth illegally.
16 Feb 2017

Sasikala starts jail term in Bengaluru's Parappana Agrahara
21 Feb 2017

13 months more imprisonment, if Sasikala fails to pay fine
The SC said Sasikala, who is serving prison time due to the disproportionate assets case will have to pay a Rs.10 crore fine, or serve 13 months more in prison.
Meanwhile, her lawyers have sought her transfer from Bengaluru's Parappana Agrahara jail to Chennai's Puzhal Central Prison.
AIADMK spokesperson Avadi Kumar said "The effort to shift Sasikala is as per the provision under law."
Love Politics news?


Stay updated with the latest happenings.
04 May 2017

Sasikala moves SC, files petition in graft case
Imprisoned AIADMK leader VK Sasikala on Wednesday moved the Supreme Court; she filed a review petition against her conviction in the graft case.
The petition was filed by Sasikala, Jayalalithaa's foster son VK Sudhakaran, and Elavarasi, the widow of Sasikala's elder brother.
The Supreme Court sentenced Sasikala to imprisonment for 4 years on 14th February, 2017.