Politics
TN Secretary submits report to Governor Rao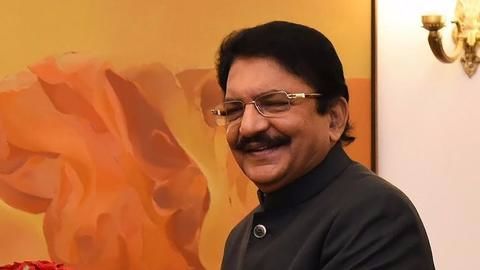 TN Assembly Secretary A Jamaludeen submitted a detailed report to Governor pertaining to chaos on February 18 in TN assembly during trust vote proceedings.
According to Raj Bhavan officials, upon receiving complaints from former CM Panneerselvam and Leader of Opposition MK Stalin, Governor Rao sought a "factual report" on the unsavoury incidences.
The report was sought yesterday and was submitted a short while earlier.
In context:
Governor Rao looking into TN assembly chaos
18 Feb 2017

Trust vote in Tamil Nadu Assembly
For first time in nearly 3 decades, Tamil Nadu assembly underwent a floor test on 18th Feb to decide fate of AIADMK faction led by Palaniswamy.
Palaniswamy, pro-Sasikala faction of AIADMK, won the floor test with 122 MLAs voting in his favour and 11 against.
However during the proceedings DMK MLAs including Opposition leader MK Stalin were evicted from the assembly leading to chaos.
What Transpired

Former CM and Opposition Leader lodge complaints
Opposition Leader MK Stalin met Governor Rao and alleged there was "extraordinary police presence" inside assembly creating an atmosphere of terror.
Stalin complained DMK was forcefully evicted from the house and "trust vote was in contravention of state assembly rules."
Former CM OPS also met with Governor and accused the police in the assembly of high-handedness and urged Governor to declare proceedings "null-and-void".
Love Politics news?


Stay updated with the latest happenings.
Details

Governor Rao seeks report on assembly incident
Post meeting with former CM Panneerselvam and opposition leader MK Stalin, Governor Rao has instructed TN assembly secretary to send him "a factual report" on trust vote proceedings.
Report will cover entire proceedings from start of assembly at 11 am on February 18 until it was adjourned sine die at 3:27 pm.
Governor has asked that the report should include documentary and videographic evidence.
21 Feb 2017

TN Secretary submits report to Governor Rao
22 Feb 2017

Madras HC refuses to entertain DMK petition
The Madras High Court has refused to pass an interim order on a petition filed by the opposition DMK, seeking to annul the results of the trust-vote in the Tamil Nadu assembly.
The matter has been posted for hearing on Monday.
Meanwhile, DMK leader Stalin, has gone on a hunger strike, demanding justice for his MPs who were 'manhandled' during the floor-test.
Love Politics news?


Stay updated with the latest happenings.
11 Mar 2017

HC asks TN govt to give video recording to Stalin
The Madras High Court has ordered the Edappadi K Palaniswami government in Tamil Nadu to hand over video tapes of of the February 18 events inside the Tamil Nadu assembly to opposition leader and DMK chief Stalin.
The government has agreed to hand over the tapes.
Stalin sought the video to prove that his party workers did not start the ruckus in the Parliament.