Ex-Haryana Congress chief Ashok Tanwar resigns ahead of state polls
Politics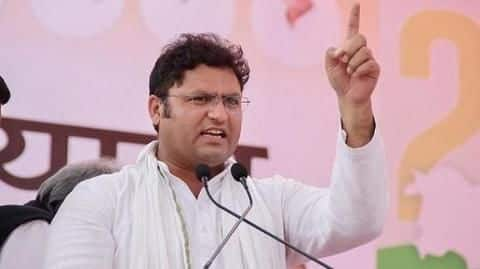 A month after he was removed as Haryana Congress chief, Ashok Tanwar announced his resignation from the party on Saturday.
In his resignation letter, dated October 4, Tanwar said that the Indian National Congress is going through an "existential crisis" due to "serious internal contradictions."
The resignation comes just two weeks ahead of the legislative assembly elections in Haryana.
Here are more details.
Details
Money, blackmail and pressure tactics work in Congress: Tanwar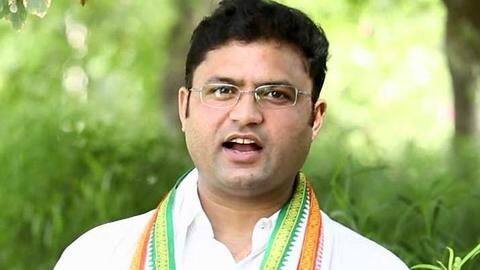 Tanwar shared his four-page resignation letter- addressed to Congress president Sonia Gandhi- on Twitter.
He alleged that "money, blackmail and pressure tactics" work in the party where hardworking people from non-political/humble backgrounds are overlooked.
He accused the party of being the "anti-thesis of democracy" and furthering dynasty politics.
He also said he had offered to resign several times before but Congress' top leadership convinced him otherwise.
Quote
'Numerous controversies being hatched to eliminate young leaders'
Further, Tanwar wrote, "Numerous controversies are being hatched to eliminate those young leaders who have been groomed by Rahul Gandhi in the last one-and-a-half decade."
"Most victims of this conspiracy may not have the courage to stand up, but I think it's my moral and political duty to resist, oppose and expose this onslaught," he stated, adding Haryana was the "epitome" of this controversy.
Partiality
Tanwar called out Kamal Nath, Ghulam Nabi Azad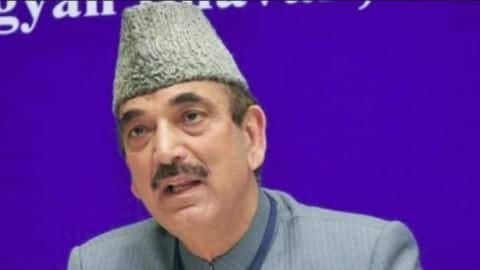 In his resignation letter, Tanwar also talked about how decision-makers at the AICC can't win an election themselves, however, the ground soldiers, who stay in touch with the masses, are neglected.
He accused former AICC General Secretary In-charge Kamal Nath of being indifferent towards Haryana and Ghulam Nabi Azad of "playing the game and playing it dirty."
Information
Removed unceremoniously without recognition: Tanwar
Tanwar noted how he joined Congress at the age of 17 in 1993 and worked his way up. In spite of his hard work, he said, he along with Congress Legislature Party leader in Haryana Kiran Chaudhary, were removed from their posts "unceremoniously" without recognition.
'Hooda Congress'
Congress in Haryana has become 'Hooda Congress,' says Tanwar
After being removed as Haryana Congress chief, Tanwar was replaced by Kumari Selja allegedly on former Chief Minister Bhupinder Hooda's recommendation.
Tanwar said Congress in the state has turned into "Hooda Congress." He said the people "who had worked against the party's interests in the last five years had been given prominence over those who slogged to strengthen the opposition party in Haryana."
Haryana Polls
Tanwar alleged corruption in choice of candidates for Haryana polls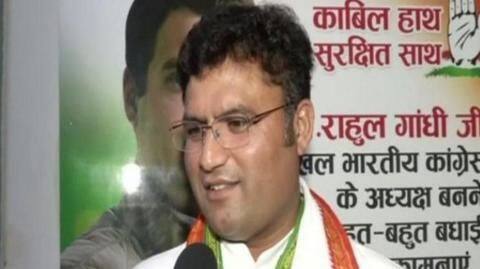 Tanwar also addressed corruption in ticket distribution for the upcoming Haryana polls, over which he, along with his supporters, had held a protest outside Sonia Gandhi's 10 Janpath residence in New Delhi last Sunday.
The elections are scheduled to be held in a single phase on October 21.
With just two weeks to go, this is a huge blow to the century-old party.
You can read the full four-page letter here