Uttarakhand: Congress decimated by BJP, CM Rawat loses both seats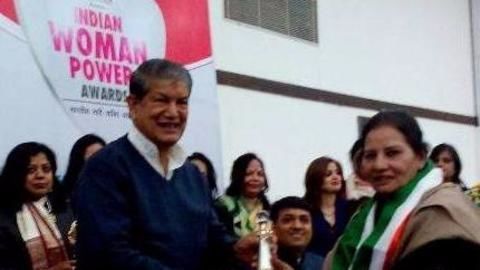 637 candidates are fighting it out in the 70-seat state. Trends as of 12:25pm showed BJP leading in 52 seats Congress in 14; others 4.
Congress CM Harish Rawat was contesting from two seats- Haridwar Rural and Kichcha. He has lost in both the seats.
The BJP hasn't declared its CM candidate.
In context
Uttarakhand: Trends and leads
Leads
BJP scripts huge lead leads in the state
As of 12:25 pm, a number of BJP candidates are leading in many major seats, including Raghunath Singh Chauhan in Almora, Sanjeev Arya in Nainital and Harbans Kapoor in Dehradun Cantt.
Congress state president Kishore Upadhyay is leading in Sahaspur and so is Indira Hridayesh in Haldwani.
The BJP's Ajay Bhat in trailing in Ranikhet while the Congress' Shailendra Singh Rawat trails in Yamkeshwar.
Anti-incumbency hits Congress
Anti-incumbency has hit the Congress in Uttarakhand, which has remained in power since 2012. Former Congress CM Vijay Bahuguna has also defected to the BJP, taking the party's chances higher. Rawat's rule has also been marred by several scams.
Love Politics news?
Stay updated with the latest happenings.
Notify Me
11 Mar 2017
Uttarakhand: BJP wins 57 seats, Rawat accepts defeat
Harish Rawat has accepted defeat in Uttarakhand and the BJP secured 57 seats while Congress got only 11.
Modi and Amit Shah thanked the people of Uttarakhand for the support.
Harish Rawat said he took full responsibility for Congress's failure in Uttarakhand, adding that there must have been a few "lapses in our leadership".
17 Mar 2017
Trivendra Singh Rawat to be the next CM of Uttarakhand
The Bharatiya Janata Party has picked Trivendra Singh Rawat to be the next Chief Minister of Uttarakhand.
He was informed on Thursday night, though he will be formally elected by the MLAs of the party on Friday. He has been elected as the BJP's legislative party leader in Uttarakhand.
Sources said the oath-taking ceremony will take place on 18th March in Dehradun.
18 Mar 2017
Trivendra Singh Rawat sworn in as Uttarakhand CM
Former Uttarakhand BJP chief Trivendra Singh Rawat has been sworn in as the new Chief Minister of the state.
His swearing in ceremony took place at the Parade Grounds in Dehradun and was attended by PM Modi, Amit Shah too.
Satpal Maharaj, Harak Singh Rawat, Madan Kaushik, Arvind Pandey, Subodh Uniyal, Yashpal Arya and Prakash Pant were also sworn in as cabinet ministers.