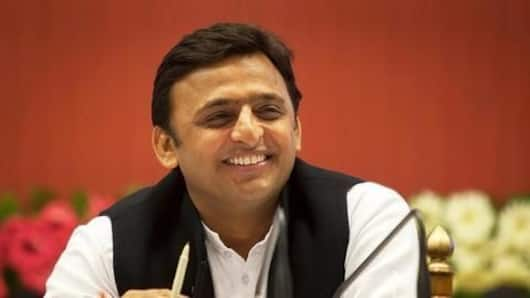 Akhilesh Yadav resigns as UP CM following defeat by BJP
SP chief Akhilesh Yadav has resigned as the chief minister of UP following his party's dramatic defeat by the BJP in the assembly elections.
The resignation came after he conceded defeat during a press conference saying he would analyze his party's loss.
He praised Rahul Gandhi and said the SP's coalition with the Congress would continue.
Let us explore the reasons for his defeat.
Akhilesh feels Mayawati's EVM tampering allegations must be probed
He said "the government should probe" BSP supremo Mayawati's allegations of electronic voting machines (EVM) tampering and that he would also look into it.
Regarding demonetization, he said, "People were told the money of the rich would come to the bank and go to the poor. Let us see how much of the post demonetization money reaches the poor."
Akhilesh's decision to ally with Congress worked against him
Akhilesh ended up giving away 105 seats to the Congress which otherwise could've helped SP boost its numbers.
The Congress meanwhile had to give up 298 seats.
Rumours within the SP camp suggested that the seat sharing arrangement may have led some of its members to work against its leaders.
Despite campaigning alongside Rahul Gandhi, Akhilesh just wasn't able to counter the Modi juggernaut.
Love Politics news?
Stay updated with the latest happenings.
Yes, notify Me
Family tensions with Mulayam misfired
Akhilesh's tiff with his father Mulayam Singh Yadav played out over weeks on national television. His attempts to project a clean image by not yielding to Mulayam's political choices appear to have misfired. The feud hit both Akhilesh as well as the SP's image.
The SP's campaign couldn't match the Modi-Shah campaign assault
A series of rallies by the PM in UP turned the kept the Modi wave intact and even ended up turning into a tsunami.
Akhilesh's 'Kam Bolta Hai' campaign could not keep up with the Amit Shah-Modi's development plank-driven agenda and smart campaigning strategies.
The development plank worked for BJP which didn't have to focus much on the Ram Mandir issue.
Akhilesh's demonetization criticism backfired
Modi's demonetization move caused great convenience and caused an economic slowdown, but it did re-establish Modi's image as a tough decision maker. Akhilesh's criticism of demonetization backfired as Modi used it to paint him and the SP as corrupt.