'Rape in India' remark: BJP demands Rahul's apology, he refuses
Politics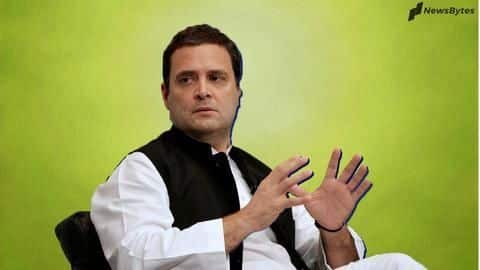 The Parliament witnessed a huge uproar on Friday with BJP's representatives tearing into Rahul Gandhi for his remarks about rapes.
As BJP MPs asked him to apologize for saying India moved from "Make in India" to "Rape in India", the former Congress President said he would not budge.
Due to the ruckus, the Lower House was adjourned sine dine.
Here's what happened.
What happened
It's only 'Rape in India' these days, Rahul had said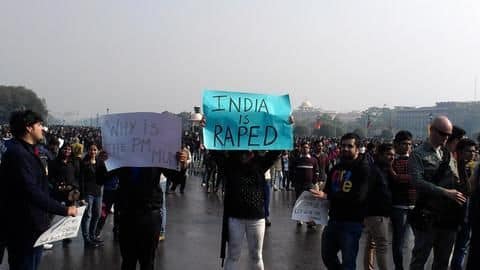 To note, Rahul made the remarks at an election rally in Jharkhand.
He said Prime Minister Narendra Modi spoke about "Make in India", but wherever any one sees it's just "Rape in India".
Questioning PM Modi's silence, he reminded that the former didn't utter a word on the horrific Unnao rape case, in which now-expelled BJP MLA Kuldeep Singh Sengar is the prime accused.
Twitter Post
Here's the comment which invited trouble for Rahul
#WATCH Rahul Gandhi, Congress in Godda, Jharkhand: Narendra Modi had said 'Make in India' but nowadays wherever you look, it is 'Rape in India'. In Uttar Pradesh Narendra Modi's MLA raped a woman, then she met with an accident but Narendra Modi did not utter a word. (12.12.19) pic.twitter.com/WnXBz8BUBp

— ANI (@ANI) December 13, 2019
Ruckus
Rahul should be punished for his remarks: Smriti Irani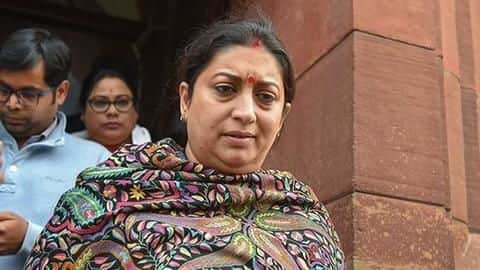 As expected, BJP MPs cornered Rahul for his comments today.
Smriti Irani, who snatched the Gandhi bastion Amethi from him in May, said this is the first time a leader of Congress is giving a clarion call to men to come and rape Indian women.
"Is this Rahul Gandhi's message to the people of the country? He should be punished," she said.
Quote
She also commented on Rahul's age to make her point
"Not all men are rapists. This is an insult to India... Rahul Gandhi is touching 50, and doesn't realize that such a statement seems like an invitation to rape in India," she added, amid chants of "Shame, Shame".
Twitter Post
Here's a clip from the House
Comments
Separately, another MP said Rahul insulted Indian women
Similarly, Irani's Cabinet colleague Rajnath Singh said such people shouldn't be elected.
Another BJP leader who led the charge against Rahul was West Bengal's MP Locket Banerjee.
"Modi ji said 'Make in India' but Rahul ji said 'Rape in India', he is welcoming everybody that come and rape us..this is an insult to Indian women and to Bharat Mata," she said.
Defense
Meanwhile, Kanimozhi tried to come to Rahul's rescue
Amid the ruckus, DMK's Kanimozhi attempted to defend Rahul.
"We respect the PM's Make in India initiative. We want the economy to grow. But what is happening in the country? That is what Rahul Gandhi intended to say. Unfortunately, Make in India is not happening and women in the country are being raped," she said.
But the voices of BJP MPs drowned her words.
Statement
In no mood to apologize, Rahul slammed BJP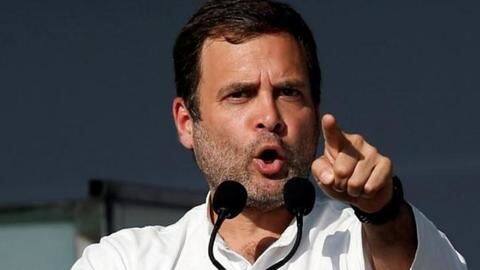 After Speaker Om Birla adjourned the House, Rahul told reporters that BJP was trying to divert attention from Northeast's unrest.
"I said the PM keeps talking about Make In India. So when one opens the newspaper one hoped that one would see news about it, but what do we see when we open the papers?" he added.
Twitter Post
Further, he also reminded PM Modi called Delhi 'rape capital'