Politics
Cabinet reshuffle likely after April 12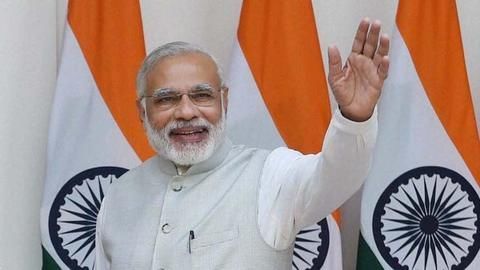 Sources have stated that the Prime Minister may be considering a Cabinet reshuffle after April 12.
The point of the reshuffle is reportedly to fill up pending vacancies in posts and also introduce new faces in the Union Cabinet.
The defence, finance and external affairs portfolios will be closely watched.
The reshuffle will also seek to bolster key ministries.
In context:
Is a Cabinet reshuffle on the cards?
Defence Ministry

Parrikar resigns to go back to Goa
Union Defence Minister Manohar Parrikar resigned from the post to take charge as the new Chief Minister of Goa.
Finance Minister Arun Jaitley will once again take on the additional charge of the Defence Ministry.
However, this may prove complicated as Jaitley will have to make decisions on financial allocations of requests he himself would make as the Defence Minister.
External Affairs Ministry

Is Sushma Swaraj's health a concern?
In November'16, External Affairs Minister Sushma Swaraj revealed that she was suffering from renal failure. She has also been diabetic for over 20 years.
She underwent a kidney transplant and was discharged from hospital in December'16, but remained on bed rest.
Earlier, in April'16 she was admitted to AIIMS for pneumonia and other related health complications, leading to widespread speculation over her health.
Love Politics news?


Stay updated with the latest happenings.
Other posts

Speculation over more posts
Rumors have done the rounds that Home Minister Rajnath Singh may be appointed as the new Chief Minister of Uttar Pradesh. It is likely that Arun Jaitley will be given additional temporary charge of this ministry as well.
Meanwhile, Maharashtra Chief Minister Devendra Fadnavis may be handed the defence portfolio.
It is also speculated that Piyush Goel may be handed the finance portfolio.
Rajnath Singh seeks to quell rumors

While not denying the rumors outright, Union Home Minister Rajnath Singh responded to rumors of him being elevated to Chief Minister of Uttar Pradesh, calling it "unnecessary and futile speculation."
16 Mar 2017

Cabinet reshuffle likely after April 12