Politics
Yogi Adityanath: UP CM
20 Mar 2017 | By NewsBytes Desk
Yogi Adityanath, UP CM, asks for asset details of ministers
Yogi Adityanath, in his first decision as UP CM, has asked all ministers to declare income and assets within 15 days.
In his first news conference, he also appointed Sidharthnath Singh and Srikant Sharma as the government's spokespersons.
Adityanath, who reiterated a commitment to BJP's 'sabka saath sabka vikas' motto, has also reportedly asked ministers not to make 'frivolous' comments.
Elections
BJP sweeps-up UP
The BJP scripted a landmark victory in UP. It won a total of 312 out of 384 seats it contested from.
The vote-share for BJP stands at 39.7% The SP-Congress alliance could only gather 54 seats with a combined vote-share of 28%.
BSP has 19 seats under its ambit, with a vote-share of 22.2%.
After the BJP's victory, speculation was rife over who would be appointed the next CM. Home Minister Rajnath Singh, BJP MP Adityanath, three-time Ghazipur MP Manoj Sinha, general secretary Srikant Sharma, Bareilly MP Santosh Gangwar, State President Keshav Maurya were all considered for the post.
18 Mar 2017
Yogi Adityanath appointed as UP CM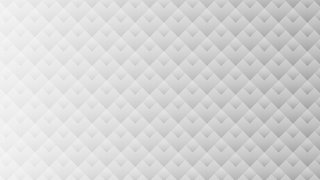 The BJP has appointed their MP Yogi Adityanath from Gorakhpur, as the new Chief Minister of Uttar Pradesh. He has represented Gorakhpur in the Lok Sabha since 1998.
The announcement puts to rest all speculation on who would be selected for the top post.
Adityanath has reportedly flown to Delhi to meet BJP chief Amit Shah for discussions.
Fact
Yogi's views on "Triple Talaaq"
On the triple talaaq issue, Adityanath is known to have strong views. He said, "It is necessary for protecting the interest of women for their empowerment. If any part of the body is weak, the body cannot remain strong."
Hindutva poster boy
Yogi Adityanath: Where religion reigns supreme
While campaigning for the UP Assembly Elections, BJP MP Yogi Adityanath said that the obstacles on the path of building the Ram temple in Ayodhya will be slowly eliminated and its construction will start "soon".
12th Lok Sabha's youngest member at 26, he was elected from Gorakhpur in 1998, 1999, 2004, 2009 and 2014.
He is known to be BJP's Hindutva poster boy.
19 Mar 2017
Yogi Adityanath sworn in as 21st Chief Minister of UP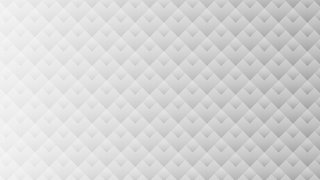 Yogi Adityanath was sworn-in as Uttar Pradesh's CM today. The ceremony was attended by Modi, Amit Shah, Advani, amongst others.
It is after 15 years that UP has a BJP CM.
The two deputy-CMs Keshav Maurya and Dinesh Sharma were also sworn-in.
His cabinet has a total of 50 ministers, out of which there are 5 women. Mohsin Raza is the only Muslim minister.
20 Mar 2017
Yogi Adityanath, UP CM, asks for asset details of ministers
Fact
Yogi Adityanath's chosen cabinet
44-year-old head priest of Gorakhnath temple and five-time MP, Yogi Adityanath, inducted a varied cabinet, including a Muslim and a Sikh. Along with 26 upper caste ministers, five Dalits and 15 OBCs were also sworn in. Five are women.