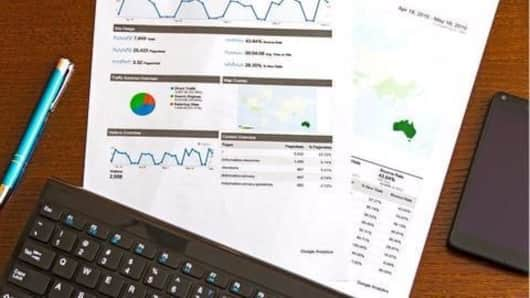 UP farm loan waiver could hit banks: Says SBI Report
A Report released by State Bank of India (SBI) noted that carrying out the promised farm loan waiver in UP could cost banks a whopping Rs. 27,420 crore.
It also warned that the waiver could cause stress on "the state's fiscal arithmetic".
Recognizing the issues with the country's farm productivity, it suggested that efforts be taken to enable farmers to easily avail crop loans.
An Agrarian UP
UP accounted to 16.9% of the total agrarian land holdings in India in 2010-11. Further, as per the 2011 Census, 59% of the work force in UP is engaged in agriculture. The sector contributed to 22.2% of the state's GDP in 2014-15.
How much could it cost?
Public Sector banks together hold Rs. 86,241.20 crore of farm credit in UP. General trends for India suggest a third of these go to small and marginal farmers.
Hence, a waiver of Rs. 27,419.70 crore could be provided, an amount that is 8% of the UP government's total revenue for the current fiscal year.
Love Politics news?
Stay updated with the latest happenings.
Yes, notify Me
Can the Government afford it?
At current agricultural credit growth rates, UP farm credit could amount to 0.4% of annual GDP in 2018. This raises the question whether there is fiscal space to accommodate this and waivers in other states without deviating from the figures projected in the Union Budget.
Prominent bankers and capital analysts argue that this negatively impacts credit discipline and brings in risk of moral hazard.
What is fiscal deficit?
An indicator of total government revenue requirement, fiscal deficit is the difference between the total revenue and total expenditure incurred by the government. Occurring from revenue deficit or increased capital expenditure, it is financed through borrowing from central bank or issuing instruments in capital markets.
To waive or not to waive
The waiver is being debated in the backdrop of consecutive droughts in 2014 and 2015. As noted by P.V. Maiya, former CEO of ICICI Bank, "When farm sector is in distress, loan waiver for marginal farmers is necessary in a democratic society", despite moral hazard.
Former RBI governor Raghuram Rajan notes that, "repeat loan waivers can distort credit pricing thereby disrupting the credit market".
CM Adityanath waives off Rs. 36,359crore loan for UP farmers
Sticking to their promises, crop loans of upto Rs. 1 lakh were decided to be waived off by the BJP-led UP government.
Akhilesh Yadav, however, said millions of farmers felt cheated due to the Rs.1 lakh ceiling.
Apart from this, the cabinet also decided to write-off Rs. 5,630crore in non-performing assets of 700,000 farmers.
These two moves would cost the government approximately Rs. 36,359crore.
Urjit Patel disapproves of farm loan waivers
Credits:
Reserve Bank of India Governor Urjit Patel has raised a red flag about state governments providing farm loan waivers.
According to Mr. Patel, waiving farm loans cripples honest credit culture and affects credit discipline.
He has also called for a consensus on abandoning farm loan waivers in order to protect the national balance sheet from damage.