Yogi gets cracking: Anti-romeo squads, slaughterhouse, gutka bans and more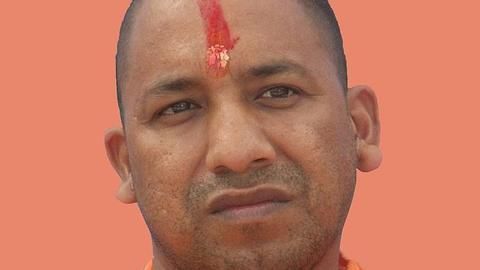 Since his ascension to power, Yogi Adityanath appears to be on a fast-track implementation trajectory to set UP's records straight.
Being associated with extreme right wing ideologies until the recent past, the Yogi's decisions have been widely perceived threatening to liberal practices.
Let us find out what has happened in the past 72 hours in UP and what trends they point to!
In context
UP under Yogi Adityanath
Details
What has been done?
Actions taken include closing down of illegal slaughterhouses and introduction of anti-romeo squads to tackle eve-teasing. Most recently, he has introduced "a blanket ban on cow smuggling and a ban on gutka, chewing tobacco and plastic in government offices".
Stricter regulation has resulted in closing down of illegal slaughterhouses in Ghaziabad and Allahabad. Two youth were arrested by the anti-romeo squad in Lucknow.
Analysis
A necessary evil?
Yogi Adityanath was expected to be tough handed with the state's law and order. Love jihad speculations aside, anti-romeo squads can be seen as a move to ensure women's safety. However, squads have caused fear, anxiety and risk of transformation into moral police.
Livelihood security concerns springing from the slaughterhouse ban could be put to rest given the government's ambiguous position on legal slaughterhouses.
Love Politics news?
Stay updated with the latest happenings.
Notify Me
NGT Order on Illegal Abattoirs
The National Green Tribunal in 2015 imposed a ban on UP slaughterhouses, without environmental and sanitary clearances. It directed authorities to ensure stricter regulation, especially in hygiene and healthcare. The petition had been filed against illegal slaughterhouses across UP causing environmental pollution.
23 Mar 2017
UP's Anti-Romeo squad arrests 50 youths
An enthusiastic Uttar Pradesh Police initiated a massive 'Anti-Romeo' drive in CM Yogi Adityanath's hometown and parliamentary constituency of Gorakhpur.
Approximately 50 'Romeos' that were roaming around girls' colleges were sent behind bars.
During his election speeches, Yogi Adityanath had strongly advocated against sexual harassment faced by girls in public places and had suggested strict punishments for the same.
23 Mar 2017
100 policemen suspended after Adityanath's appointment
Over 100 policemen in Uttar Pradesh have been suspended for various forms of dereliction of duty after Yogi Adityanath became the CM of the state.
Ghaziabad, Meerut, Noida and Lucknow saw the maximum number of suspensions.
DGP Javeed Ahmed had orders a cleansing of the department earlier.
Most of those arrested are constables, while 7 officers were suspended in Lucknow.
28 Mar 2017
Adityanath to officials: Work 18-20 hours or leave
UP CM Yogi Adityanath has stated that officials will have to get used to working 18-20 hours a day, or risk losing their jobs.
Addressing a meeting at his home-turf Gorakhpur, he said "he will not tolerate any laxity in implementation of the government schemes."
To other ministers in the state, he said "Work with humility and do not flaunt position."
31 Mar 2017
Allahabad HC approves Anti-Romeo squads
The Allahabad High Court has approved the formation of Anti-Romeo squads by the UP police to counter harassment of women in the state.
The court said it was unable "to gather any lawful or otherwise constitutional defect," in the state government's decision to create the squads.
The court also rejected the appeal that such squads amounted to moral policing.