Politics
Kejriwal's residential tax waiver: A potential civic body paralysis?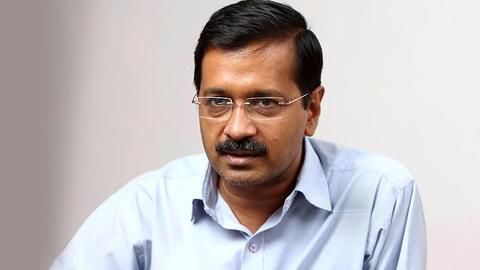 Experts including ruling party leaders warn that residential tax waiver promised by Kejriwal could "effectively paralyze civic bodies".
Former municipal commissioner Rakesh Mehta noted that the waiver would render area-wise categorization meaningless making "services received in Seelampur the same as Greater Kailash". The waiver could hit services including sanitation and health.
It is further purported to make civic-bodies dependent on the government for funds.
In context:
Delhi by-polls: Kejriwal promises to waive residential taxes
24 Mar 2017

Kejriwal sets out campaigning for Delhi by-polls
Having announced 260 candidates for 272 seats, the AAP is set to begin its campaign for by-polls on the 31st of March, intending to hold around 12 public meetings across three municipalities.
Having started with mass outreach and door to door campaigning, the party leaders noted that AAP would stick to its 2015 strategy of holding "jan sabhas" or public meetings instead of mass-rallies.
25 Mar 2017

AAP to do away with residential tax if elected
Looking to woo voters in the Delhi by polls, CM Arvind Kejriwal promised to scrap taxes on residential units and waive prior arrears, if elected.
Calling residential taxes draconian, the CM added that commercial and industrial property taxes will remain.
Vowing to end harassment in the name of housing taxes he noted that the losses could be made up by plugging corruption.
Love Politics news?


Stay updated with the latest happenings.
Details

Residential tax in Delhi
Delhi currently levies residential tax on nearly 10.3 lakh taxpayers. The three civic bodies together have accumulated Rs. 1330 crore worth of residential taxes in the current fiscal year, covering taxes from both commercial and industrial units, contributing to 30% of their total revenue.
Tax evasion rates in south, north and east corporations are at 56.8%, 62.5% and 43% respectively, pointing to rampant evasion.
The Unit area method

The unit area method for ascertaining residential tax was introduced in 2004-05. The method categorizes areas from A to H depending on factors like location. The base unit for A-category is a maximum of Rs. 630. A minimum of Rs. 100 is levied for H-Category.
27 Mar 2017

Kejriwal's residential tax waiver: A potential civic body paralysis?
Analysis

Could AAP deliver?
According to Section 113A of Delhi Municipal Act, 1957, "house tax is obligatory and can't be waived. AAP may not be able to move ahead with the waiver without pushing for an amendment first.
With no alternatives, the waiver could affect financial self-reliance of civic bodies.
The claim further has to be examined in the light of AAP's minimal delivery on its previous promises.
Love Politics news?


Stay updated with the latest happenings.
AAP, water and electricity

Slashing rates for water and electricity was one of the major campaign pushes for AAP in the 2013 and 2015 assembly

elections

. While every household is provided with 20 liters of water each month the cost of electricity remains the same.