Yogi needs to plug gaps in law & order situation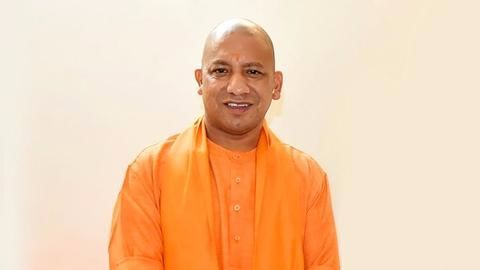 As Uttar Pradesh Chief Minister, Yogi Adityanath has already taken some strong, albeit controversial measures. However, a worrying lack of numbers in the judiciary and police needs addressing.
The Allahabad High Court has a vacancy of over 47% while the state police is functioning at under 45% of its allotted strength.
With BJP governments at the Centre and UP, can Yogi bridge the gap?
In context
UP governance: Tackling judiciary, police vacancies cannot wait
Shocking numbers
With a sanctioned strength of 160 judges, Allahabad High Court is the largest in India. However, with 75 vacancies, it tops that list too. Consequently, nearly one fourth of 40 lakh cases pending before all 24 High Courts in India, rest with the Allahabad bench.
Background
How did it get here?
Judicial appointments across India have suffered as a result of a 17-month standoff between the Central government and the Supreme Court (SC) over the finalization of a Memorandum of Procedure (MoP) for appointment of judges.
The SC rejected the National Judicial Appointments Commission (NJAC, enacted through 99th Amendment) as replacement for the collegium system for judges' appointment in October 2015, starting off this tussle.
Love Politics news?
Stay updated with the latest happenings.
Notify Me
Resolution
Central government finally has its way
Chief Justice Khehar on 20th March announced that the MoP had been cleared.
The SC collegium had to go back on their opposition to a clause which gives the Central government power to reject candidates on basis of national security.
Once rejected on this clause, candidate will not be reconsidered. Earlier, if collegium re-sent a name, government had no choice but accept it.
Time for citizen power?
Struggling with shortage in number of police officials, residents of Faridabad (Haryana), neighbouring New Delhi and UP, successfully started helping the cops with patrolling duties under the Apni Suraksha Aap Kai Saath (your safety with your help) programme. Should UP be taking note?
Background
Crime in UP
UP's crime rate almost doubled from 2005 to 2015 (75 per million to 140 per million). The state has also seen a surge in crimes against women, topping the list in women's abduction and second in rapes.
Police to people ratio is abysmal at 136 personnel per 100,000 people. Rampant political interference is evidenced by the appointment of 8 DGPs between 2012 and 2015.
Actions taken
What has been done?
Anti romeo squads have been set up to ensure women's safety in public spaces. Yogi also directed the senior officials to tackle moral policing along with cow vigilantism.
Bidding to get rid of the black sheep within the police force, 100 personnel have been suspended.
Yogi has also resorted to undertaking surprise visits to police stations to gauge morale and formulate effective action.
Analysis
Quick action required
With the MoP being cleared by the SC collegium, hurdles in the way of appointing High Court judges should abate. Yogi Adityanath would do well to use the situation to ensure speedy resolution of the state's requirement.
Police machinery needs investment in personnel and resources. Suspension of corrupt officers is needed but should be backed by replenishing of the force.