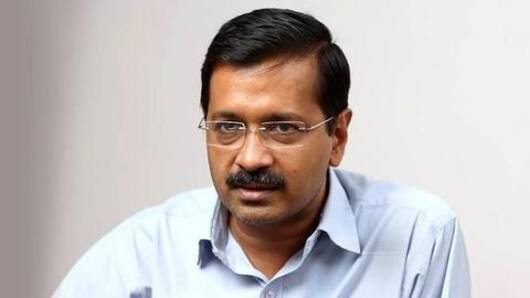 Kejriwal's lawyer's fees: Should the public settle CM's legal bills?
Documents accessed by Times Now reveal that Delhi CM Arvind Kejriwal would be charged Rs. 3.42 crore by Ram Jethmalani, senior SC counsel and one of India's most expensive lawyers for representing him in the defamation suit filed by Union minister Arun Jaitley.
The Delhi Government has sought approval for clearance from the taxpayers money from the Lieutenant-Governor (LG).
Let us find out more!
Jaitley sues Kejriwal for defamation
Credits:
Kejriwal, first Delhi CM to be put on trial for defamation, was implicated alongside 5 AAP leaders. They were charged with propagating "false and defamatory" allegations against Arun Jaitley.
AAP had accused Jaitley on his involvement in embezzlement during his 13 year tenure as Delhi District Cricket Association President.
The civil suit filed in the Delhi HC seeks Rs. 10 crore in damages.
Kejriwal' s lawyers fees
Official files accessed by Times Now reveal that Jethmalani in Dec'16 quoted a retainer of Rs. 1crore in addition to charging Rs. 220,000 per appearance.
Counting Jethmalani's 11 appearances makes it a total of Rs. 3.42crore and is expected to increase further, pending many appearances and cross examination.
AAP leaders noted that Jethmalani had started billing Kejriwal only after nine months of free representation.
Love Politics news?
Stay updated with the latest happenings.
Yes, notify Me
Executing the clearance
The file notes that the statements were made by Kejriwal as CM, explaining the government stance on the issue, in official capacity.
Denying approval for clearance, the law department recommended for approval to be sought from the relevant administrative department and the LG.
Deputy CM Manish Sisodia in response noted, the file need only seek approval from the concerned department and was subsequently approved.
Kejriwal not represented in official capacity
Fighting the case in official capacity, the burden to clear Kejriwal's legal bills falls on the public. Kejriwal is technically being represented in his personal capacity.
Legal analysts pointed out that Kejriwal is not represented in official capacity as he failed to invoke Section 80 of the Civil Procedure Code, applicable to wrongs committed in official capacity.
Ram Jethmalani responds: Will represent Kejriwal for free
Responding to reports on his heavy pay-cheque, Jethmalani noted, "I will treat him (Kejriwal) as one of my poor clients". He added, "All this is instigated by Arun Jaitley who's afraid of my cross examination".
Kejriwal breaks silence on his Rs. 3.4 crore legal bill
Breaking his silence on the controversy surrounding the payment of Ram Jethmalani's fees from the public exchequer, Arvind Kejriwal questioned why he's expected to clear the dues himself.
Addressing a rally in Delhi's Seemapuri constituency, Kejriwal said the controversy was created to "weaken" the government's fight against corruption.
The bills, totalling Rs. 3.4cr, are yet unpaid as the matter remains pending with the LG.