Yogi woos minorities: Formulates mass wedding scheme for poor girls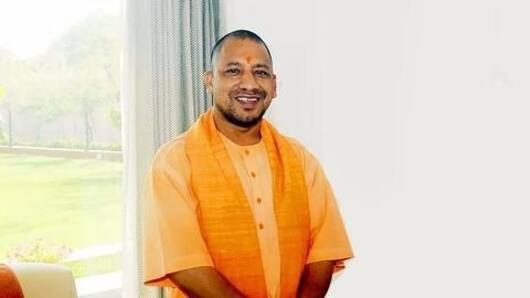 Latest addition to Yogi Adityanath's "Development for all agenda" in UP, the government has decided to facilitate mass weddings for girls from minority communities. Muslims, constituting 20% of the state's population are likely to benefit the most from it.
According to Mohsin Raza, UP minister for minority affairs, the scheme would be run with central assistance, initially as a pilot project.
In context
Yogi's 100-day agenda includes mass wedding, triple talaq
Yogi's mass wedding agenda
State's minister for minority affairs Mohsin Raza noted that conducting mass weddings for poor girls from minority communities is part of the government's 100-day agenda. Raza further noted that the scheme covering poor girls from Muslim, Sikh and Christian communities was the CM's idea.
Background
Sabka saath sabka vikas
Since coming to power, Adityanath has stressed on development for all. He has seemingly been careful to not let his Hindutva image shape perceptions in BJP-governance in the state.
Policies including crackdown on illegal abattoirs have widely been perceived as hostile to minorities.
The government is also in the process of formulating an official policy on triple talaq, another move aimed at minority welfare.
Love Politics news?
Stay updated with the latest happenings.
Notify Me
About
UP government mass wedding scheme
Under the scheme, the government proposes to construct "Sadbhavana Mandaps" or community halls across 49 districts, which would work as wedding venues free of cost. A financial assistance of Rs. 20,000 would further be given out.
In the pilot phase, eligible candidates would be selected and about 100 weddings be held in each district. The event would be held bi-annually, based on the response.
SP government's scheme for Muslim girls
The erstwhile Samajwadi Party (SP) government in UP under CM Akhilesh Yadav had floated the "Hamari beti, uska kal" scheme targeting Muslim girls' welfare in 2012. Under the scheme 10th pass Muslim girls were to be allocated Rs. 30,000 for higher studies or marriage.
Analysis
Gearing up for 2019
Wedding expenses often take a heavy toll on poor families, impoverishing them further or pushing them to debt. The scheme and accompanying infrastructure could relieve considerable financial stress on these families.
A large number of Muslims are said to have voted for BJP in the assembly polls. Schemes targeting minorities, yet distanced from "minority appeasement" can help solidify the muslim vote bank for 2019.