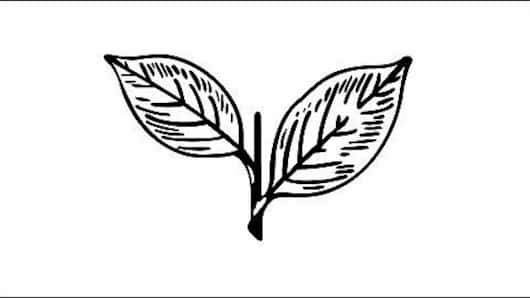 EC Bribery Case: Dhinakaran asked to appear before Delhi Police
Delhi Police officials served summons to AIADMK Party Deputy Chief, TTV Dhinakaran, in a case of alleged bribing of Election Commission officials for retrieving AIADMK's frozen 'Two Leaves' symbol.
Assistant Commissioner of Police Sanjay along with another official served summons to him at his Besant Nagar residence in Chennai.
He has been asked to appear before the Delhi Police's Crime Branch on 22 April.
RK Nagar Assembly by-poll
27-year-old Sukesh had reportedly told Dhinakaran that he got contacts in the Election Commission who will help Sasikala and her faction get the AIADMK 'two leaves' poll symbol in the RK Nagar Assembly seat by-election in Tamil Nadu.
Rs. 50-crore-deal for helping AIADMK (Amma)
Delhi Police got on Sukesh's trail after receiving a tip-off from an informer about some Election Commission officials being approached.
It was then learned that Sukesh had struck a Rs. 50-crore-deal for helping the AIADMK (Amma) faction keep the party's 'two leaves' symbol.
He received Rs. 10 crore of the deal amount while the remaining amount was to be given in a time-bound manner.
Love Politics news?
Stay updated with the latest happenings.
Yes, notify Me
EC cancels by-election
The EC earlier canceled the RK Nagar by-poll - scheduled for 12 April - after cash-for-votes allegations had surfaced. Income Tax raids in Chennai revealed money was distributed to voters. The constituency was represented for two terms by the late CM Jayalalithaa.
AIADMK leader TTV Dhinakaran arrested for bribery
AIADMK leader TTV Dhinakaran was arrested on Tuesday night after being questioned by Delhi Police for four consecutive days.
He allegedly bribed an Election Commission official for retaining "two leaves" as AIADMK's poll symbol.
He was called for questioning at the Crime Branch Inter State Cell Office in Chanakyapuri at 5 pm and was arrested by midnight.
Dhinakaran's long-time friend, Mallikarjuna was also arrested.
EC bribery- AIADMK leader TTV Dhinakaran gets bail
AIADMK leader TTV Dhinakaran was granted bail in the EC bribery case, where he allegedly bribed EC officials to retain the 'two leaves' symbol.
His close aide Mallikarjuna, arrested in the same case, also got relief.
Both have been asked to furnish personal bond of Rs. 5L each.
The court observed they were no longer needed for custodial interrogation.
Cash for votes: EC directs FIR against TN CM Palaniswami
The Election Commission ordered an FIR against Tamil Nadu's Chief Minister Palaniswami in connection to the RK Nagar by-election bribery case.
EC also directed an FIR against Health Minister Vijayabhaskar and AIADMK Deputy General Secretary TTV Dhinakaran.
The EC's decision was in response to an RTI query demanding investigation into allegations of "distribution of money to voters" ahead of by-polls on 12 April.