BJP MP booked for instigating communal violence in Saharanpur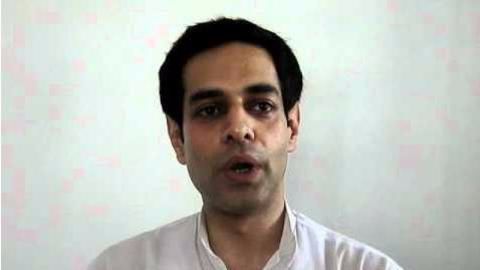 Saharanpur BJP MP Raghav Lakhanpal and his supporters were booked for allegedly instigating communal clashes during a rally in tribute of Dr. B.R. Ambedkar on April 20.
Several people were wounded in stone-pelting and exchange of fire when violence erupted after the rally was blocked by another group at Doodhli village.
Police said the procession hadn't been permitted in the first place.
In context
UP: BJP MP booked for 'instigating' communal clashes
Allegations
BJP MP Lakhanpal allegedly led hundreds of men in attack
Lakhanpal and other BJP supporters allegedly instigated the crowd to force its way through the village despite refusal of permission.
He later led hundreds of men in an attack on the house of Saharanpur senior superintendent of police Love Kumar.
Kumar reported Lakhanpal was present when the mob was rioting and damaging furniture and other articles in his house.
FIR
Over 300 men booked for violence
Apart from Lakhanpal former BJP MLA Rajiv Gumbar, an FIR has been filed against 12 men from both communities involved.
Lakhanpal has been accused of "leading and instigating crowds". Three hundred other unidentified people have been booked for the violence.
Meanwhile, for the attack on Kumar's house, 11 people have been booked.
Love Politics news?
Stay updated with the latest happenings.
Notify Me
Lakhanpal blames police for 'failing to protect victims'
Lakhanpal, however, blamed police for "failing to protect victims of the riot". "The SSP was unable to sort out the dispute, and then failed to provide security to people. He is trying to cover his tracks by finding fault with me," he said.