Politics
Congress's Digvijay Singh dismissed as party in-charge in Goa, Karnataka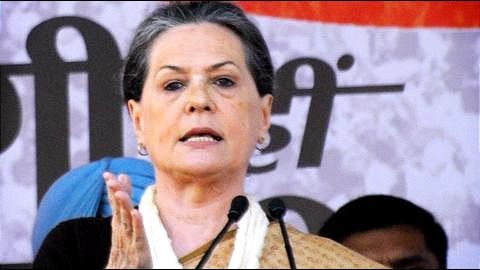 Congress removed Digvijaya Singh as General Secretary in charge of Goa and poll-bound Karnataka.
It failed to from the government in Goa despite emerging as the largest party.
Congress President Sonia Gandhi, initiating a reshuffle, appointed KC Venugopal to replace Singh in Karnataka, which will go to the polls in 2018.
Congress Secretary A Chella Kumar was appointed as in charge of Goa.
In context:
Digvijay Singh sacked as Congress in-charge
March 2017

Congress fails to form the government in Goa
Congress emerged as Goa's single largest party after election results with 17 seats, which weren't enough to form the government.
BJP, with 13 seats formed an alliance with smaller parties and independents and crossed the half-way mark of 21 seats for government formation.
Goa Governor Mridula Sinha asked BJP's Manohar Parrikar to prove majority in Goa Legislative Assembly 15 days after administration of oath.
Accusations

Singh accuses BJP of wooing smaller parties, independents
Digvijaya Singh had accused BJP of wooing smaller political parties and independents in order to form the government in Goa and keep Congress, the single largest party away from power.
Later, Goa Pradesh Congress Committee Chief Luizinho Faleiro indirectly blamed Congress General Secretary Digvijaya Singh as well as Goa Screening Committee Chief KC Venugopal for their inability to form a government in Goa.
Love Politics news?


Stay updated with the latest happenings.
I apologize to the people of Goa: Singh

After failing to form government, Singh tweeted: "Money power has won over people's power. I apologize to the people of Goa as we couldn't muster the support to form the government. Congress's struggle against communal forces and money power

politics

in Goa shall, however, continue."
Inaction

Inaction on Singh's part evokes criticism
Faleiro refuted reports that a tussle within leaders led to delay in government formation.
He asserted they had 21 MLAs' support but Digvijaya suggested they should wait till Goa Governor Mridula Sinha invited Congress to form the government.
Singh's inaction evoked criticism and led to resignation of Vishwajit Rane, who left Congress for BJP; he criticized Singh for his inability to manage matters properly.
GPCC Chief Luizinho Faleiro's statement

"As per procedure, I had a

letter

drafted for the governor to inform her that we would be staking claim to form the government, but I was told by Singh that as per convention, the governor would call us. So we waited."
April 2017

My special thanks to honorable member Digvijaya Singh: Parrikar
After assuming office, Goa CM Manohar Parrikar thanked Digvijaya Singh for not having cobbled a majority in the state despite Congress winning more seats.
Parrikar said, Singh was in Goa "but did nothing so that I could form the government."
Later, Singh sought Parrikar's apology for cheating people and said he should thank Union Minister Nitin Gadkari for "aggressive MLA buying" for government formation.
Love Politics news?


Stay updated with the latest happenings.
30 Apr 2017

Congress's Digvijay Singh dismissed as party in-charge in Goa, Karnataka
Singh's series of tweets post-dismissal

Singh tweeted: "I am loyal to the (Congress) Party and Nehru-Gandhi Family and owe my position to the Party and to them. I enjoyed working with Congress Leaders and Workers in Goa and Karnataka. Convey my gratitude for all their support."