Politics
Mayawati to be quizzed in the NRHM scam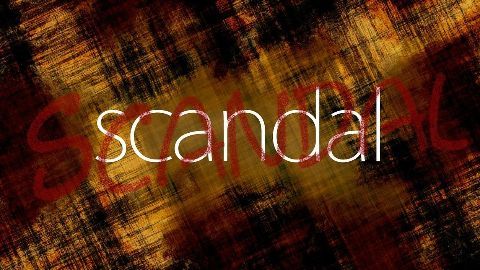 Former Uttar Pradesh chief minister Mayawati is soon going to face CBI interrogation for alleged defraud of funds in the central National Rural Health Mission scam.
Mayawati will also be questioned about her government's judgment to divide the health and family welfare ministries on 5 May 2010.
She will also justify appointment of 2 chief medical officers in each district for the respective ministries.
In context:
NRHM: UP's Rs.100,000 crore scam
2010

NRHM scam shames UP government
The NRHM scam (2009-10) ostensibly involved top 'politicians, bureaucrats and doctors' for embezzling almost $100 billion meant for National Rural Health Mission, a central government scheme aimed to render "health care facilities to people in rural areas."
UP medical officers in understanding with the politicians had upgraded district hospitals to get NRHM funds.
Supplies were acquired from private firms 'five-times higher' than market-price.
3 Apr 2012

CBI names 7 in charge-sheet; minister a conspirator
The CBI submitted its charge sheet naming 5 officials and 2 suppliers.
Even though minister Babu Singh Khushwaha was not charge sheeted, he was named as a conspirator.
The charge sheet pegged government's loss at Rs.7.94 crore.
Moreover, the CBI found out that a market survey which was a pre-requisite had never been carried out by the officials.
Love Politics news?


Stay updated with the latest happenings.
Only 32% NRHM funds used for actual purpose

CBI found that Rs.13.40 crore funds were allocated for upgradation, out of this only 32% were used. The rest was misappropriated or siphoned off between medical officers, suppliers and politicians.
8 May 2012

Murderous trail of those connected to NRHM scam
The Chief Medical Officer AK Shukla was arrested by CBI in the 2011 Vinod Kumar Arya murder case (CMO of Family and Welfare Department).
Arya's successor BP Singh too had been killed in 2011, followed by the death of deputy CMO of the same department YS Sachan in June 2011.
These string of deaths raised suspicion of their being linked to the NRHM scam.
10 Jul 2015

SC asks CBI to sumit NRHM reports
The Supreme Court directed CBI to supply particulars correlating to the multi-crore rupees National Rural Health Mission (NRHM) scam in Uttar Pradesh.
The court ordered the agency to proffer concluded details by 14 July 2015.
SC asked CBI to present the "number of cases filed by it and the number of accused and the present status of these matters in a tabular chart form."
22 Sep 2015

Mayawati to be quizzed in the NRHM scam
Love Politics news?


Stay updated with the latest happenings.
22 Sep 2015

Mayawati attacks centre for pulling CBI strings
BSP chief Mayawati attacked the centre for abusing its power and using the CBI to settle 'political vendetta'.
She said CBI had chosen to question her in the NRHM scam after almost four years at Centre's orders to incriminate her.
The Centre rebuffed Ms. Mayawati's accusation, asserting the CBI worked on the premise of "proofs" and not at centre's behest.
3 Oct 2015

Mayawati questioned by CBI in NRHM scam
The CBI questioned Mayawati, in connection with the NRHM scam.
The BSP chief was required to explain the reasons for the "irregular" division of the Health and Family Welfare Department under her governance.
Moreover, clarification was sought on the creation of 100 District Project Officers (DPOs) "posts and appointment".
Mayawati's close aid was present with her at the time of questioning.
13 Apr 2016

Supreme Court agrees to hear plea on fresh FIR against Mayawati
The SC agreed to hear a petition which sought that fresh FIR is registered against Mayawati in the disproportionate assets case.
The Centre, however, backed Mayawati, claiming that this was unnecessary as she had already been given a clean chit by the CBI.
Mayawati's lawyer said the petitioner- Kamlesh Verma was an ex-BSP member and the petition was politically motivated.