BJP suspends MP leader over his Facebook post on corruption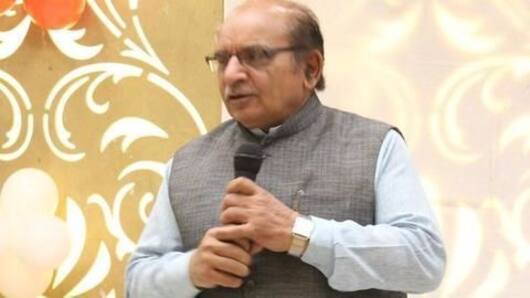 The Madhya Pradesh unit of the BJP suspended a senior leader from Gwalior, Raj Chaddha, for his Facebook post on widespread corruption in the state.
He has also been issued a show cause notice.
MP BJP spokesperson Rajneesh Agrawal justified the move by saying no worker was above the party.
This comes a fortnight ahead of PM Narendra Modi's likely visit to Amarkantak.
In context
BJP suspends MP leader over 'corruption' Facebook post
Posts
'Improve corruption status or sack party workers': Chaddha urged CM
On Facebook, Chaddha urged CM Shivraj Singh Chouhan to reduce corruption, which is "at its peak".
"Please improve this or sack lakhs of party workers who sacrificed everything to fulfill the dream of Pt Deendayal Upadhyay."
After being suspended, he posted, "They say party is superior to an individual and country is superior to party, but they consider themselves the party and the country."
Reaction
Mass support for Chaddha on Facebook
Despite a few comments opposing Chaddha's views, most social media users came out in his support. The post had 300 likes and 32 shares.
"When Gangotri itself is polluted, who will stop corruption," wrote Vishnubhagwan Sharma.
Other comments included: "Madhya Pradesh has been converted into a laboratory of corruption", "In Shivraj's regime BJP's 'chal, charitra aur chehra' is exposed".