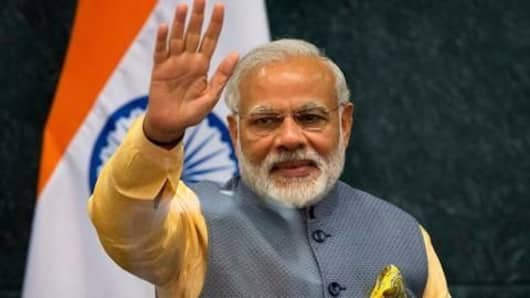 Swachh Bharat Abhiyan: Sanitation, cleanliness improved in many cities
A government-commissioned sample survey revealed that sanitation and cleanliness largely improved in several cities and towns, suggesting that the Centre's Swachh Bharat Abhiyan has had a positive impact.
It stated 82% of the respondents reported improvement in sanitation infrastructure and services like the door-to-door collection of waste and increased number of litter bins.
The Ministry of Urban Development commissioned the survey in January 2017.
18 lakh citizens' responses
Responses of 18 lakh citizens on a set of six questions were taken into consideration. According to 80% of the respondents, access to community and public toilets improved substantially. However, the two-month survey stressed on making the toilets more gender, children, and differently-abled friendly.
Assessors inspect 17,500 locations in 434 cities and towns
Swachh Survekshan ranked 73 cities with 10 lakh population in 2016; about 500 cities are reportedly being covered this year.
421 Quality Council of India assessors carried out the survey and physically inspected 17,500 locations in 434 cities and towns.
2,680 residential locations, 2,680 commercial locations, and 2,582 commercial and public toilets were inspected for on-the-spot third-party assessment of ground-level assessment of sanitation.
Love Politics news?
Stay updated with the latest happenings.
Yes, notify Me
Urban Development Minister Venkaiah Naidu's tweet
Naidu tweeted, "Survey results are very encouraging. Revealed major improvement in cleanliness in last one year. Swachh Bharat buzz is reflecting on ground." He revealed that Swachh Survekshan-2017 rankings of 434 cities and towns will be announced on 4 May.
Substantial improvement in overall cleanliness
Another important development reported in the survey was that sanitation staff vacancies in 227 cities and towns reduced to less than 10%.
166 cities and towns started using GPS and RFID-based tracking of vehicles transporting solid waste; while 158 cities are using ICT-based monitoring of attendance.
A substantial improvement was found in overall cleanliness in 75% of residential areas in 404 cities and towns.
Railway stations found to be much cleaner
Credits:
The survey noted that traditionally-littered railway stations in 185 cities and their surrounding areas were found to be clean.
75% of community and public toilets are not only functional but also well-lit, along with having improved water-supply and ventilation.
Door-to-door waste collection was done in 80% wards in 297 cities and towns; 75% commercial areas in 226 cities and towns were swept twice daily.
Swachh Bharat Abhiyan: Indore cleanest city, Gujarat cleanest state
The Swachh Survekshan 2017 has put Indore as India's cleanest city and stated that Gujarat was the country's cleanest state, having 11 cities in the top 50 list.
Union Minister for Urban Development Venkaiah Naidu, who announced the survey findings said most cities have improved considerably since 2014.
Gonda in UP and Bhusawal in Maharashtra were the worst and second-worst in the rankings.
Could Swachh Bharat contribute to BJP's winning chances in 2019?
Credits:
Swachh Bharat Mission was launched on Gandhi's birth anniversary in 2014.
It is one of those projects whose results would be experienced by the common man. If implemented properly, it can propel BJP to victory in the 2019 LS elections.
However, it's possible only if the government makes the mission its goal to make India visibly clean by 2019, and understand the underlying problems.
Is achieving cleanliness in two years in India hard?
Achieving cleanliness by 2019 in India isn't easy but not impossible.
Most states are under BJP's control; by implementing some activities, BJP can achieve results.
These include making cleanliness compulsory, ensuring 100% toilet-access, imposing penalties, investing in composting waste, underground drainage systems, protecting rivers and taking action against polluters.
Spreading awareness and encouraging citizens to become a part of the mission would also help.