Politics
Karnataka government lists 'errors' in Jayalalithaa acquittal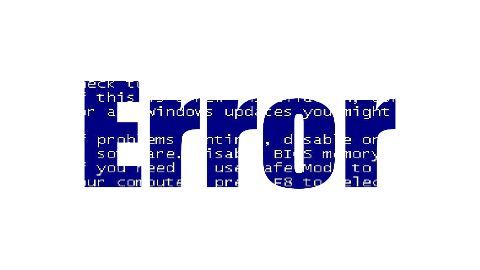 The Karnataka government has registered point-by-point highlights of Karnataka High Court's "errors" while taking the decision on the disproportionate assets case involving Jayalalithaa.
The government gave "16 points of contention" against the 11 May 2015 judgment.
The government also pointed out that Public Prosecutor was "never given the opportunity" of an oral hearing and hence the decision was erroneous.
In context:
Disproportionate assets case against Jayalalithaa
1996

DMK-Swamy file disproportionate assets case against Jaya
In 1996, the ruling DMK Government and Janata Party President, Subramanian Swamy, had filed a disproportionate asset case against Jayalalithaa.
Tamil Nadu Government alleged that Jaya had amassed Rs. 66.6 crore without disclosing the source of this money.
Jaya's close aide Sasikala, Sasikala's nephew V Sudhakaran and her sister-in-law Ilavarasi had also been named in the case.
27 Sep 2014

Jaya gets 4 years jail, Rs. 100 crore fine
Jayalalithaa and 3 other co-accused were sentenced to 4 years in jail.
Jaya was fined Rs. 100 crore, while others were fined Rs. 10 crore each.
The sentence means that she stands disqualified from the state's legislative assembly's membership with immediate effect and cannot fight elections for the next 10 years.
A replacement for the CM would be be announced by the party.
Love Politics news?


Stay updated with the latest happenings.
Did you know?

Any MP/MLA convicted of any offence and sentenced to imprisonment for not less than 2-years is disqualified from his/her membership and isn't eligible to fight elections further 6-years after release
11 May 2015

Jayalalithaa acquitted by Karnataka High Court
Karnataka HC acquitted Jaya and the 3 co-accused of all the charges in the 19 year old disproportionate assets case.
Special court's verdict was turned down by Justice C R Kumaraswamy.
The decision paved the way for Jayalalitha to return as the Chief Minister.
The verdict was important for the future of AIADMK since the polls in TN are just an year away.
23 May 2015

And Jayalalithaa is back as CM!
AIADMK Chief Jayalalithaa was sworn in as the Tamil Nadu CM for the fifth time.
She made a comeback after stepping down from the position 8 months back, due to her corruption case conviction.
O Panneerselvam, who had been the CM in her absence, was sworn in along with 27 other ministers.
The ceremony was attended by many dignitaries including Rajnikanth and ICC Chief N Srinivasan.
20 Jan 2016

Karnataka government lists 'errors' in Jayalalithaa acquittal
Love Politics news?


Stay updated with the latest happenings.
14 Feb 2017

SC convicts Sasikala in disproportionate assets case, won't be CM
AIADMK general secretary Sasikala has been convicted by the Supreme Court in more than a decade old disproportionate assets case.
Sasikala will be taken into custody to serve out the remaining quantum of her 4-year jail term.
Due to her conviction, Sasikala will no longer be able to become the chief minister of Tamil Nadu.
22 Mar 2017

Jayalalithaa Disproportionate Assets case: Karnataka files review petition
After the SC abated proceedings against Jayalalithaa in a disproportionate-assets case due to her death, Karnataka filed a review petition, contending it was an "error apparent on the face of record".
It argued there was no legal provision for abatement.
Special Public Prosecutor B.V. Acharya said if the trial court's judgement is restored "in toto", the Rs. 100cr fine on Jayalalithaa could be recovered.
05 Apr 2017

SC refuses to declare Jayalalithaa a convict in DA case
The Supreme Court rejected a plea by the Karnataka government that sought to declare late Tamil Nadu Chief Minister Jayalalithaa, a convict in the disproportionate assets case.
The Karnataka government argued that the judgement should "have the same force and effect as if the same was pronounced before the death took place."
However the court refused to accept the Karnataka government's arguments.