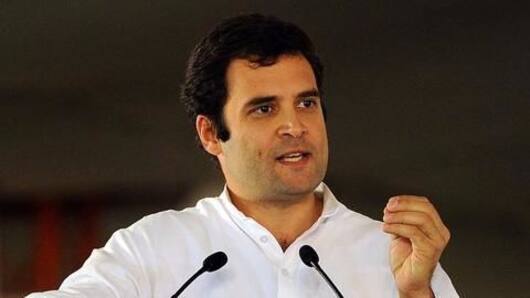 Jyotiraditya Scindia to become leader of Congress in Lok Sabha
Attempting to recover from a glaring losses from the recent state assembly polls, the Indian National Congress has been rethinking its strategy.
According to sources, the party is reshuffling its top ranks, and is considering the names of four time MP, Jyotiraditya Scindia and senior leader Kamal Nath to lead the party in the Lok Sabha and the party's campaign in MP, respectively.
Why is this being done?
Credits:
Compared to the BJP, Congress party is comprised of older generation leaders. However, voices from within the party have called for handing over the reins to younger generations, in a bid to renew its outlook and attract more youth.
Mallikarjun Kharge, senior leader who currently leads the party in the Parliament, has been appointed to the Public Accounts Committee, leaving the position vacant.
Scindia, Kamal Nath and the MP connection
While Scindia headed the Congress's campaign in MP ahead of the 2014 state polls, he was unable to deliver. Further, although the party considered both the names for the position of leader in Lok Sabha, Nath was reportedly more interested in steering the MP campaign.
Love Politics news?
Stay updated with the latest happenings.
Yes, notify Me
What is the Congress's strategy in Madhya Pradesh?
The state of MP has been under BJP rule for 15 years. Congress hopes to fight the upcoming state assembly polls well, hoping to "wrest the state" from BJP.
It plans to launch Kamal Nath who is likely to command respect as the Chief Ministerial face of its MP campaign, and hopes to find favour with other senior leaders including Digvijay Singh.
Why has Scindia been chosen?
According to sources, Scindia has been chosen due to his closeness to Congress vice President Rahul Gandhi. As individuals of the same age, they are expected to work well together, serving the party's interests in the Lok Sabha.
Further, his appointment as the Party's leader in Lok Sabha, is expected to set in motion the long awaited generational shift in the party.
What could happen now?
The party would move ahead with setting in motion the tasks assigned to both Scindia and Kamal Nath, unless different circumstances arise. The appointments are likely to come into effect ahead of the monsoon session of the Parliament.