Modi urges Indians to change their current mindset about digitization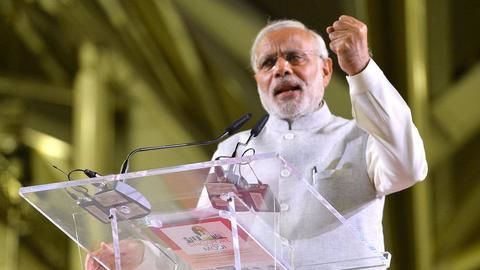 PM Modi is effusive about digitization but according to him, Indians are still hesitant about making use of technology and accepting the inevitable change.
Modi said that the biggest detriment to India's digitization process is the fact that Indians are still not ready to change their way of thinking to accommodate the new way of doing things.
Here's all that you need to know.
In context
Modi opines Indian reluctance is a "mindset" problem
Mindset
The initiative should not come from the government alone
It doesn't matter how many measures the government brings or initiatives it plans for the future of India, "the problem is less of the budget but more of mindset," believes Modi.
Modi pointed out that in India, people still carry a diary to jot down contact information, despite of having a smartphone, which is capable of doing the same thing only more effectively.
Effort
Technology doesn't curb human importance
Modi elucidated the same by saying that in cricket when it comes to taking a call, in extreme cases the third empire aka digital technology is brought into the scene.
This, however, doesn't diminish the role or the importance of two field umpires aka human intelligence that is present in the field; the role of technology is to aid and not conquer, describes PM.
Love Politics news?
Stay updated with the latest happenings.
Notify Me
Urgency
We are far behind in the modernization ladder
Indians need to embrace technology and understand that it is beneficial; instead of fearing it as "we are far behind in the application of technology in our daily lives."
Modi opined that technology has been able to achieve feats in a matter of years, what previously used to take an era to achieve.
Mars mission
ISRO serves as a glowing example
India has been able to achieve commendable feats thanks to the advent of technology; Modi reminded that Mangalayan mission to Mars was possible by ISRO at the same budget as producing Hollywood flick, thanks to innovation and adoption of technology on our part.
The very same space technology, Modi opined has helped better governance by securing tribals their land rights.
Indians
AI and the future of India
Modi also cited that in the very near future artificial intelligence would bring new opportunities and the new generation needs to rise up to the challenge.
Modi dismissed the idea that AI would make the majority of citizens in India, which is still a labour-intensive demographic, redundant, a fear that has been the cause of many severe debates around the world.