AAP in more trouble- IT department wants party deregistered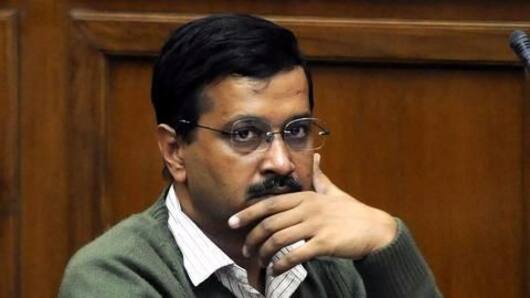 AAP seems to be digging its hole deeper and deeper. Amid several controversies surrounding the party, the Income Tax (I-T) department has now suggested to the Election Commission (EC) that its registration should be cancelled.
Arguing that AAP submitted "wrong" audit reports and so isn't eligible for tax exemptions, I-T stated the party could be prosecuted under 276C and 277A of the I-T Act.
In context
AAP now in tax trouble
AAP had sought I-T exemption on 'donations' of Rs. 104cr
While filing its returns for 2014-15 and 2015-16 (Rs. 50cr and Rs. 54cr respectively in donations), the AAP had claimed the entire amount is exempt from taxation. "Any political party is entitled to accept contribution voluntarily offered to it," it argued.
Anomaly
Several anomalies in AAP's funding submissions to the EC
I-T found several anomalies in AAP's submissions; it submitted to EC that it had received a total of Rs. 9.42cr (2014-15) and Rs. 32cr (2015-16) in contributions above Rs. 20,000.
However, the same information on its website quoted Rs. 19.8cr (2014-15) and Rs. 27.48cr (2015-16) respectively.
The list of voluntary contributors submitted to EC was also different than the one listed on its website.
Love Politics news?
Stay updated with the latest happenings.
Notify Me
Reponse
AAP files revised report, but even that had glaring errors
When asked, AAP removed details of contributions from its website and admitted errors in their 2014-2015 report. It filed a revised one.
However, that too had many mismatches: numerous names from the original list were omitted, hundreds of new names included, and several entries left incomplete.
I-T says AAP officials had been summoned to clarify its reports, but all were "reluctant" to attend proceedings.
IT has given AAP till May 15 to respond
Earlier, in a notice to AAP and Delhi CM Arvind Kejriwal, the I-T warned of a prosecution complaint under sections 277A (false statement) and 276C (wilful attempt to evade tax). They sought a response from AAP by May 15.
Background
AAP collapsing amid electoral losses, frequent infighting
The AAP is battling a series of electoral losses in recent months.
Simultaneously, several junior ministers began accusing the party leadership of being disconnected with ground-level problems.
There was more infighting over blaming EVMs for the party's defeats in various states as well as the MCD.
These events widened the political fractures in the party ranks.