Sonia, Mamata discuss crackdown against opposition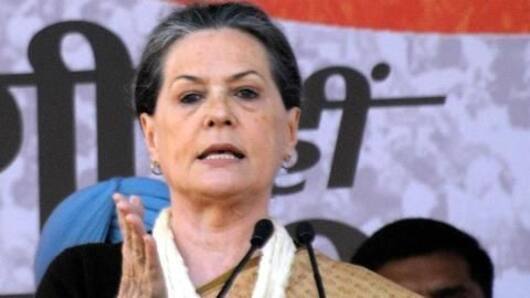 Sonia Gandhi and Mamata Banerjee held a meeting to discuss who they would field as a common opposition candidate for the presidential polls.
Both of them agreed that a common opposition figure would help electoral chances. In the meeting the two also discussed the Centre's crackdown on corruption.
They called it "vendetta" politics, saying all enemies of the Centre would be harassed by agencies.
In context
Opposition uniting against Centre
Common candidate good for India says Mamata
After the meeting TMC Chief Mamata Banerjee said, "India is a vast country and unity is our biggest strength. Hence it is better for the country to go in for a consensus candidate."
16 May 2017
CBI raids the Chidambarams' premises over INX deal
The CBI searched 17 premises linked to P Chidambaram, his son Karti, and the jailed couple Indrani and Peter Mukerjea as part of a wider probe into suspected criminal misconduct in foreign investment approvals.
Raids were carried across New Delhi, Gurugram, Mumbai and Chennai.
The investigation relates to foreign investments received by the Mukerjeas' INX in 2007-08 cleared during Chidambaram's tenure as Finance Minister.
Love Politics news?
Stay updated with the latest happenings.
Notify Me
16 May 2017
I-T dept conducts raids over Lalu Prasad's benami properties
The I-T department conducted raids and surveys at 22 locations in Delhi and NCR, saying they were looking into alleged benami deals involving RJD chief Lalu Prasad Yadav, worth over Rs. 1000 crore.
The BJP had recently accused him of being part of several illegal land deals.
Union Minister Ravi Shankar Prasad demanded a government probe into the allegations.
Uniting
Opposition unites against Centre
Opposition parties have not yet decided upon a common candidate for the presidential elections. However, discussions are underway.
In addition, opposition parties are also considering forming a coalition for the 2019 general elections and nominate a common Prime Ministerial candidate.
Opposition parties also posed a united front against the opposition on the matter of allegedly rigged EVMs being used in elections.
Centre on an opposition witch hunt, says Didi
She said, "confrontation cannot be the way to function in a democracy...whoever they (the Centre) don't like they will send to jail, put CBI behind them, mark them as terrorists... whether it is Naveenji, Laluji, Chidambaramji, Akhilesh, Mayawati, Kejriwal, Virbhadraji and also us (TMC)."