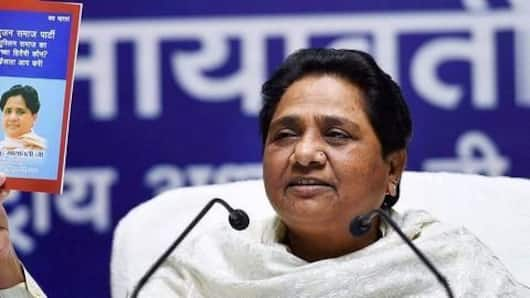 BSP funding Bhim Sena, group responsible for Saharanpur clashes: Report
A report by UP Police claims the Mayawati-led BSP is giving tacit support to Bhim Sena, the group believed to be responsible for the Saharanpur clashes.
Mayawati's brother and BSP vice-president Anand Kumar also funds the Bhim Sena, the report claims.
It has emphasized the role of the group's patron Chandra Shekhar, a lawyer fighting "injustice and social discrimination by upper castes."
At least two dead in Saharanpur
Situation has been tense in Saharanpur since a month, where Dalits have clashed with upper castes in at least three separate incidents.
At least two have died and several injured. The government has announced compensation for riot victims.
The Yogi Adityanath government is trying its best to contain the incident and keep it from becoming the next Muzaffarnagar.
Bhim Sena mobilizing youths against caste atrocities
According to the dossier, the Bhim Sena, supported not just by the BSP but CPI(M-L) too, is attempting to mobilize Dalit youths against atrocities by upper castes.
Former BSP MLA Ravindra Kumar Golhoo is reportedly hobnobbing with Chandra Shekhar to boost his political prospects.
Shayan Masood, grandson of former minister Rashid Masood, is also inclined towards the Bhim Sena.
Love Politics news?
Stay updated with the latest happenings.
Yes, notify Me
Bhim Sena leveraging social media power
The Bhim Sena has created a Facebook page to reportedly ensure harsh treatment to Dalits. It has also mentioned an SBI account and a Paytm number where people can donate.