Politics
Centre considering representations on cow slaughter rules, no decision yet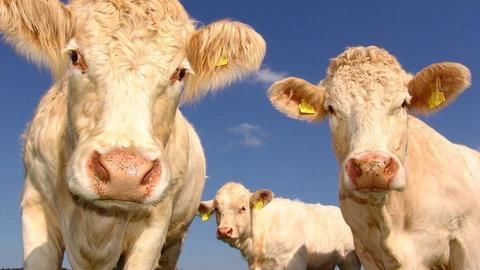 The environment ministry is considering feedback on its new cow slaughter rules that were notified under the Prevention of Cruelty to Animals Act.
After the Centre banned the trade of cattle for slaughter, it is now considering if buffalos are to be excluded from the new laws.
"We are studying (representations). As of now, no decision has been taken," a ministry official said.
In context:
New cow slaughter rules being reconsidered
Rules

Centre bans sale of cattle for slaughter across India
On May 26, the Centre banned sale of cattle for slaughter. Trade of the animal will only be allowed for farm land owners.
According to the new rules, cattle cannot be resold within six months.
Animal markets will need official approval; they cannot be set up near international or state borders.
Buyers and sellers will have to produce documents to prove they are "agriculturist".
Protest

Several quarters object to new cattle slaughter rules
The Centre's decision to ban sale of cattle for slaughter was slammed by various quarters, including the All India Meat and Livestock Exporters Association, who claimed it will hit farmers' livelihood.
Kerala CM Pinarayi Vijayan wrote to PM Narendra Modi urging him to reconsider. West Bengal CM Mamata Banerjee rejected them outright.
Kerala and Tamil Nadu, where cow slaughter isn't banned, saw many protests.
Love Politics news?


Stay updated with the latest happenings.
30 May 2017

Centre considering representations on cow slaughter rules, no decision yet
What is cattle, according to the new rules?

According to the rules, cattle is defined as a bovine animal, which includes bulls, bullocks, buffalos, cows, steers, heifers and calves and camels. Thirteen representations have come in regarding the new rules.