Government will no longer humor non-performers, work properly or leave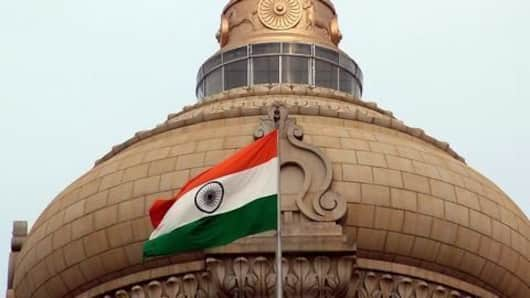 The little sparrow told the authorities that "babu" was not working properly and, therefore, he was sacked.
No, we are not talking about birds or writing a cheap novel here, the sparrow in question is 'Smart Performance Appraisal Report Recording Online Window' aka SPARROW and it will now decide if government bureaucrats are going to be fired or retained.
Intrigued? Here's all about it.
In context
Government tightens the noose on non-performing bureaucrats
Vigilance
No room for slackers
The NDA government has recently made it clear that non-performance or lack of integrity among the bureaucrats will no longer be looked upon lightly.
Recently, it has cracked its whip and Union minister Jitendra Singh informed, "A total of 30 Group A officers and 99 Group B officers (total 129) have been sent on retirement in past few months" due to their non-performance.
Duties
Online monitoring portal to keep a tab
Department of Personnel and Training (DoPT) has launched the 'Online Probity Management System' and others, to monitor bureaucrats from now on to see whether they are performing their duties with due diligence or not.
It will also ensure that officers are being rotated timely between sensitive and non-sensitive posts and if any officer has been occupying a sensitive position for more than three months.
Love Politics news?
Stay updated with the latest happenings.
Notify Me
Service
Presently on the radar
The NDA regime has been evaluating the performance of all its officers, who are in the age bracket of 50-55 or have completed 30 years of their service to take a call on whether they should be allowed to continue or should the government ask them to compulsorily retire.
This initiative will now weed out non-performers from Indian Administrative Service and 12 other cadres.
Digital
Streamlining the entire process by getting it online
A senior bureaucrat informed ET, "Since the number of officers under review is huge, it involves lot of paperwork at ministries and the submission of regular physical reports," which is a hassle.
Now, "The new 'Probity' portal makes the process completely online by which ministries can now submit their reports online and the government get a bird's eye-view of the status on one portal."
Appraisal
It is so because the SPARROW said so
The SPARROW will make the entire appraisal system online so that, the ministries can quickly access it to check on the performance of bureaucrats and review them.
The third wing is 'Solve," which is aimed at carrying online vigilance inquiry for board-level appointees.
The idea is to make all these systems work in unison to have better governance and productivity among the Indian bureaucracy.