Is this the right time for Rajinikanth to enter politics?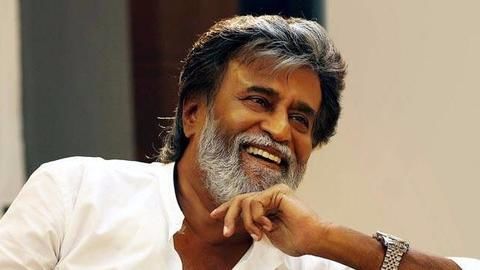 Recent media reports have been rife with speculations on Superstar Rajinikanth's entry into politics.
These speculations came about in the background of the man himself dropping hints to the public and his purported meeting with PM Modi.
Many have considered Rajinikanth as the right person to fill the power vacuum in the background of AIADMK supremo Jayalalithaa's death and DMK leader Karunanidhi's retirement.
In context
Can Rajinikanth work his magic with TN politics?
Who is Rajinikanth?
Born in 1950 in Bangalore, as Shivaji Rao Gaekwad, Rajnikanth worked as a bus conductor until he got his big break in movies. Reputed to be one of India's biggest movie stars, he is known for his inimitable style and antics.
Speculations
What has happened so far?
Rajnikanth is known to enjoy an excellent rapport with PM Modi. BJP President Amit Shah had further welcomed him to join BJP.
He also recently met with actor-politician Nagma, triggering speculations that he may be leaning towards Congress.
Addressing his fans in Chennai, he noted, "if God is willing, I will enter into politics". He also promised to be an honest politician.
Love Politics news?
Stay updated with the latest happenings.
Notify Me
Past experiences
Rajinikanth's brush with politics
Rajinikanth has involved himself in the state's politics a few times in the past.
He supported the state's Congress Party initially ahead of elections in the mid-1990s. However, his endorsement did not help the Party win and led to a split which left it internally weakened.
Rajinikanth has also tried to propose solutions to the TN-Karnataka dispute over Cauvery water-sharing, to no avail.
My support is for no party: Rajinikanth
Referring to his experiences with DMK, he notes, "supporting a political alliance 21 years ago was a mistake..... My name was misused by a lot of politicians and some of them even earned money using my name. My support is for no party."
Analysis
Can Rajinikanth work his magic on votes?
Parties including BJP and Congress can utilize Rajinikanth to gain entry into a state so far dominated by Dravidian parties.
While actor-turned politicians including M G Ramachandran and Jayalalithaa, went on to be larger than life figures in Tamil Politics, riding on the back of the Dravidian movement, it needs to be seen if Rajinikanth can convert his devoted fan-dom into a vote bank.