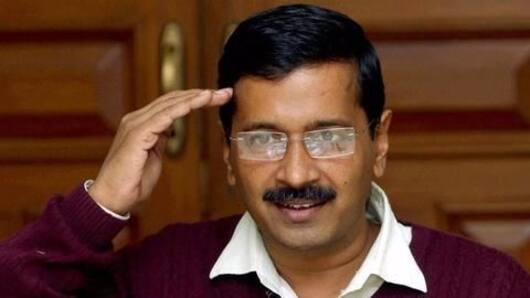 Kejriwal to soon work alone at the Delhi CMO?
The Delhi Chief Minister's Office will soon wear a deserted look, as the last three officers in the CMO prepare to leave.
Earlier, former principal secretary Rajendra Kumar and former deputy secretary Tarun Sharma were suspended while alleged cases of corruption were being investigated.
Of the remaining three, one is being transferred, another is going on leave, and one has sought repatriation.
Rajendra Kumar and Tarun Sharma were arrested for alleged corruption
Rajendra Kumar and Tarun Sharma were arrested last July for allegedly abusing their power and position to grant favors to a private firm. Kumar had claimed that his interrogators had promised to set him free if he implicated CM Arvind Kejriwal.
The remaining three will be transferred, repatriated, or allowed leave
Sukesh Kumar Jain, appointed as Officer on Special Duty to Kejriwal, wrote to the Centre seeking repatriation, and is expected to leave soon.
Deepak Virmani, additional secretary to Kejriwal, has sought study leave for a year.
Geetika Sharma, also additional secretary, is being transferred to the Election Commission of India.
Love Politics news?
Stay updated with the latest happenings.
Yes, notify me
Decision made without consulting Kejriwal?
A senior AAP leader has claimed that none of these changes were made in consultation with the government. "This week, Kejriwal couldn't meet (the L-G) because of the Assembly. When the CMO called Raj Niwas, they were informed that the L-G had no time."
#EmptyDelhiCMO: Kejriwal to hire officers from outside Delhi
Kejriwal is now seeking officials from outside Delhi as many are set to leave the Delhi Secretariat.
The officers in Delhi have declined to work for Kejriwal's office dreading to be targeted like previous IAS officers that took up these positions.
The CMO could become 'officer-less' if soon officials from outside or private people on a co-terminus basis aren't appointed.
What does this mean for the AAP?
Credits:
"Since bureaucrats play a vital role in ensuring work gets done, this is akin to crippling the government," said a government source said.
Another senior official said, "Some officers are convinced this government won't last the full term, so they are apprehensive of being identified with the AAP government."
"There is fear and trepidation; little work is happening," they added.