President Mukherjee rejects two more mercy petitions, totalling 30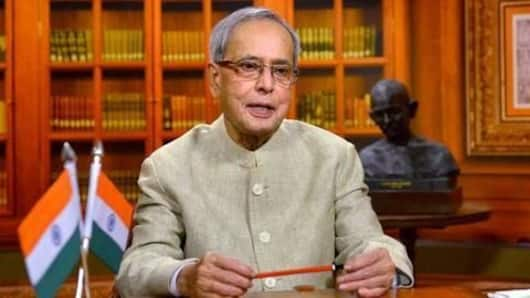 As President Pranab Mukherjee prepares to retire from office in a month, he is considering the final mercy petitions before him.
In the last week of May, he rejected two. Till now, he has rejected 30.
President Mukherjee, who took over on July 25, 2012, will leave office on July 24.
In context
A look at President Pranab Mukherjee's mercy petitions
Process
How are mercy petitions decided upon?
Article 72 of the Indian Constitution allows the President to suspend, pardon, remit or commute a death sentence. However, he has to take advice of the Council of Ministers into account.
Under current laws, the Home Ministry's view is considered as the cabinet's view.
There is no deadline for a decision: some petitions cleared by Mukherjee dated back to APJ Abdul Kalam's tenure.
Comparison
President Mukherjee in comparison to his predecessors
In recent times, Mukherjee has rejected the most number of mercy petitions. Predecessor Pratibha Patil approved as many as 34 pleas, one of the highest in India; she rejected three, including those of Rajiv Gandhi's assassins.
APJ Abdul Kalam, meanwhile, approved one, rejected one, and left 14 pending.
The record for the highest number of rejections (44) is held by R Venkataraman (1987-1992).
Love Politics news?
Stay updated with the latest happenings.
Notify Me
Names
Mukherjee's track record includes several high-profile cases
Mukherjee has rejected mercy petitions in some high-profile cases, including 26/11 Mumbai attacks convict Mohammed Ajmal Kasab, 2001 Parliament attack convict Afzal Guru, and 1993 Mumbai blasts convict Yakub Memon.
Among the latest cases, one pertained to the 2012 gangrape-murder of a four-year-old girl in Pune by three men, and gangrape-murder case in Pune by a cab driver and his accomplice.