Calling 'terror threat' a bluff, Geelani welcomes Amarnath yatris
Politics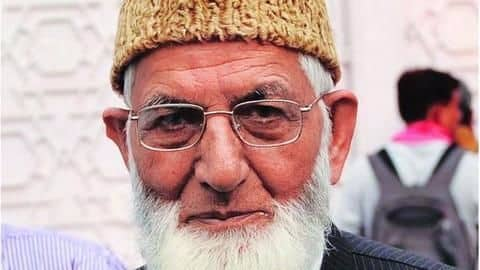 Calling the terror threats to be presumptuous lie, Separatist leader Syed Ali Shah Geelani called out to all the Amarnath yatris thereby welcoming them to the state. The Hurriyat leader further stated that the devouts were the state's revered guests.
Geelani also made sure to point out that such terror threats were baseless because they were highly politicized.
Information
Is it safe for the Amarnath Yatris?
If one has to go by the separatist leader's statement then yes. However, lets do a recee to see how safe this year's yatra is: CRPF forces and nearly 200 security personnel will be deployed. A government helpline was also started to cater to tourists.
Real Concern?
What exactly is Geelani's stand over Amarnath Yatra?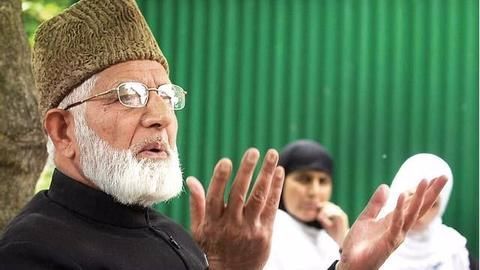 When putting as strong a statement as 'Amarnath Yatris are our revered guests', it gets curious to know what exactly is Geelani saying. We delve a bit deeper.
As the Hurriyat leader says, 'Kashmiris aren't against any religion rather they are crusading for their own rights'. Cementing further, Geelani added that it is a customary ritual and devouts will be received warmly as ever.
Conclusion
What to look for?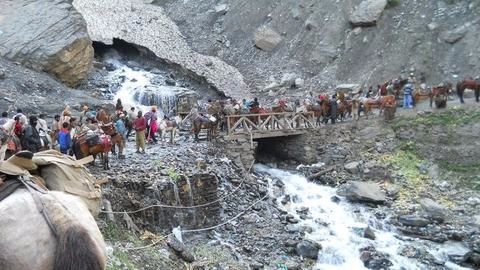 The Amarnath Yatra which is an annual pilgrimage will commence on June 29 and culminate on August 7. Over two lakh pilgrims have registered with the Amarnath Shrine Board for the pilgrimage.
With additional security cover and going by the words of the separatist leader, devouts are pretty much safe and could look forward to a blessed trek.