100 days of Yogi Adityanath: What's different about UP governance?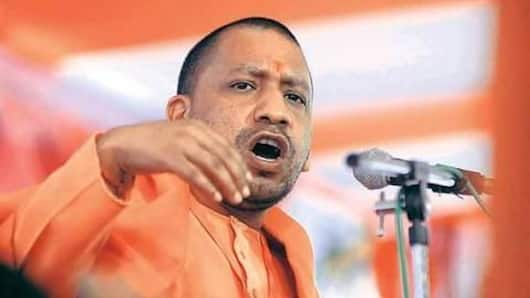 BJP's choice of Yogi Adityanath as UP CM was hailed by many, while criticized by several others. Known as a hard taskmaster and a man with great attention to detail, 100 days of Yogi's governance has seen several hits and misses.
Moreover, he is yet to establish a strong relationship with the bureaucracy.
Let's see what the initial signs of UP governance look like!
In context
100 days of Yogi: Trends in UP governance
About
Initial days of Yogi
In the initial days, Yogi focused on implementing many of BJP's campaign promises including farm loan waiver, crackdown on illegal slaughterhouses and instituting anti-romeo squads to check crimes against women.
In order to familiarize himself with UP administration, he further had 17 government departments make presentations before him and later held divisional meetings to sort out the functioning of these departments.
100 days of Yogi: Glitches
The successes in 100 days of Yogi governance has been marred by instances including communal clashes in Saharanpur and missing the June 15 deadlines to make UP's roads pothole-free. Anti-romeo squads and illegal slaughterhouse crackdown were further criticized for moral policing and disrupting livelihoods.
Love Politics news?
Stay updated with the latest happenings.
Notify Me
Governance style
Attention to detail and mass contact
Yogi's governance is built on two pillars: Mass contact and attention to policy details.
Under the mass contact program, citizens can directly approach officials and ministers with their grievances. Notes are sent out to concerned departments and consistently followed up by the Chief Minister's Office (CMO) on their redressal.
Yogi is further said to have a proclivity to micro-manage the functioning of various departments.
Trust issues with the bureaucracy
According to a Lucknow bureaucrat, "The CM, wary that sections of bureaucracy have been allied with either SP or BSP, cannot quite trust anyone and held back from selecting officers initially. Bureaucrats are being cautious on how Yogi would react to tough decisions".
Centre's involvement
Is centre running the show?
Given that the same party is ruling both Lucknow and Delhi after nearly a three-decade gap, the Centre is greatly involved in governing UP.
Directly supervised by the PMO, the centre has been releasing UP-cadre officers from Delhi and playing a key role in selecting the state's bureaucrats.
The NITI Aayog is further working with the UP government for formulating policies across key sectors.
Yogi's Delhi-bred bureaucracy
Officials brought from Delhi include: SP Goel, CM's Principal Secretary, Awaneesh Awasthi, Principal Secretary, Information and Arvind Kumar as Principal Secretary for home affairs. Rajiv Kumar, Shipping secretary with the Centre is likely to be appointed soon as Chief Secretary for the UP.
Analysis
All eyes on 2019 elections
While Yogi has established himself as a symbol of authority, top BJP cadre has kept his authority in check through direct involvement from the centre.
Moreover, BJP needs to justify Yogi's choice.
Although it is too early to predict how UP governance will turn out, Lucknow and Delhi will try hard to demonstrate the same, with victory in 2019 elections in sight.