Sushil Kumar Modi exposes 'sixth shell company' of the Yadavs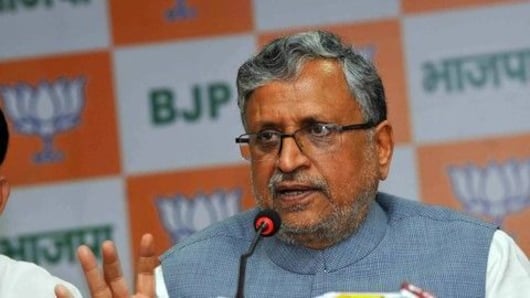 BJP leader Sushil Kumar Modi, who has fired one salvo after another against the RJD's Yadav clan, has now exposed the alleged sixth shell company of the family.
Till now, he has accused the Yadavs of amassing benami properties worth Rs. 1,000cr and has exposed five alleged shell companies.
This puts further strain on the Mahagathbandhan, which has seen differences emerging in recent times.
In context
RJD struggles under corruption allegations and Mahagathbandhan troubles
The alleged shell companies
Earlier, Modi named Yadav's alleged shell companies AB Exports, AK Infosystems Pvt Ltd, Delight Marketing, KKH Holdings and Mishail Packers. "The sixth shell company is Fairgrow Holding Private Limited, which is registered at an address in Kolkata, but doesn't exist there," he said.
Details
How Fairgrow operated, according to Sushil Modi
According to Modi, Fairgrow had eight shareholders with the same address, which was found to be fake.
In 2008, it bought a house worth Rs. 76.32L, which disappeared from its balance sheet in 2012. The 'missing' house is worth Rs. 10cr today, Modi alleged.
In 2014, the company established by others was transferred to Lalu Prasad's children, he added.
Love Politics news?
Stay updated with the latest happenings.
Notify Me
Meanwhile, RJD struggles to keep Bihar's Grand Alliance intact
Meanwhile, Bihar's Mahagathbandhan is struggling to remain united after JD(U) chief Nitish Kumar announced support for the BJP's presidential candidate. Though both Kumar and Yadav reined in their spokespersons from launching attacks, speculation is rife that the JD(U) will rejoin its former ally, the BJP.