Police complaint against Kumar Vishwas for calling women 'objects'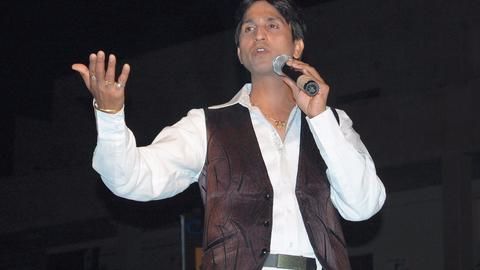 AAP leader Kumar Vishwas is in trouble for 'derogatory' comments on women. On a TV show, he referred to women as "objects".
A police complaint has been filed against him.
This isn't the first time Vishwas has landed in trouble for his comments on women. In January 2014, he faced backlash after his comments on Kerala nurses.
In context
Kumar Vishwas's series of questionable comments against women
Details
What exactly did he say on The Kapil Sharma Show?
Last week on The Kapil Sharma Show, Vishwas spoke about campaigning: "During elections, politicians in our locality face much difficulty. You have to address your former girlfriend's husband as "Jija Ji", tell him that 'you have already taken my object, now give me your vote'."
Also present on the July 1 show were poets Dr Rahat Indori and Shabina Adib.
History
Vishwas has a history of 'offensive' comments against women
The complaint was filed by a West Delhi homemaker, whose daughter apparently asked her if she would become an "object" after marriage.
Three years ago, in January 2014, Vishwas was slammed after he talked about Kerala's "kali-peeli" (dark-skinned) nurses: "Earlier nurses used to come from Kerala, kali-peeli, one would naturally feel like calling them sisters."