Bureaucrats promotion now depends on integrity, reputation and other factors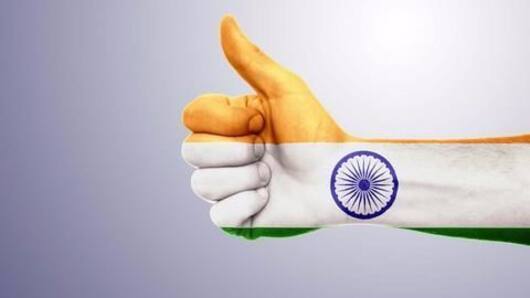 Reportedly, promotion criteria of bureaucrats to secretaries or additional secretaries have now been rejigged under the Modi government, making it more practical and effective in nature.
Integrity, reputation, and a can-do attitude are some of the factors on which bureaucrats will be judged from now.
The archaic method of accepting the annual confidential report (ACR) for promotion has been scrapped.
Here's all about it.
In context
How will the bureaucrats be promoted under NDA?
Shift
A radical and significant change
This marks a major shift from prevalent practices and officials who spoke to ET described it as one of the most important administrative reforms undertaken by the NDA government.
This new policy was shaped by a team of five retired secretaries handpicked by PMO's office in 2014.
Promotion criteria will now include parameters like leadership, effectiveness in delivery, domain understanding and administrative skills.
Bureaucrat
Why was it necessary?
The new system makes sure that the integrity of bureaucrat, who is in line for promotion, has not been tarnished.
There have been instances, in the past, of bureaucrats taking bribes or commissions or bending administrative rules to benefit corporate houses or for their own gains.
The newly revised promotion policy makes sure that these corrupt officers eventually get weeded out of the system.
Love Politics news?
Stay updated with the latest happenings.
Notify Me
Report
How was it formulated?
The system was devised by studying prevalent systems in private firms, international organizations, and administrations of several other countries.
Previously, the government used to take the Central Vigilance Commission report into account to measure a candidate's integrity.
This wasn't foolproof, as CVC report couldn't cite cases of corruption or misconduct if they weren't registered.
The evaluation now will be based on analysis and research.
Research
The process of evaluation
With the target of properly ascertaining the character of the bureaucrat in line for promotion, his/her senior and junior colleagues will be questioned about his/her conduct.
These questions have been devised through psychometric and psychological research findings.
Those answering them can choose from "I strongly agree", "I don't agree completely" or "I strongly disagree".
The summation of these results would decide the promotion.
Candidates
A welcome change
ACRs earlier used in evaluation, lacked honest assessment, as it was veered towards bureaucrats seeking to please their bosses.
However, now the evaluation has been framed in such a way that the reputation built over the years will get precedence.
Moreover, candidates passing the scrutiny of the expert committee will be further evaluated by a Cabinet secretary-led team of senior officials before promotion.