Nagaland crisis: Zeliang re-appointed CM after Liezietsu skips floor test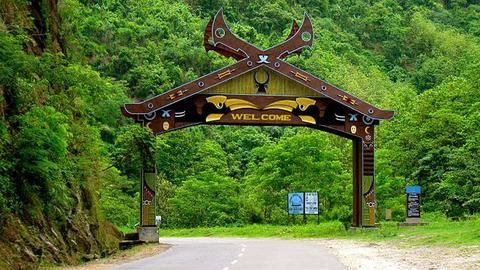 TR Zeliang has been re-appointed the Nagaland CM after his rival and incumbent CM Shurhozelie Liezietsu skipped a floor test scheduled to prove majority.
Zeliang will be sworn in at 3pm on July 19.
Earlier, Liezietsu and his supporters failed to turn up for the deciding test. Zeliang had claimed the support of 41 out of 59 MLAs.
In context
Nagaland floor test: What could happen?
Context
Zeliang's resignation and Liezietsu's ascension
Zeliang had resigned on February 22 after state-wide protests over implementing a 33% reservation for women in the urban local body polls, after which Liezietsu, a non-elected member was appointed to the CM post.
Liezietsu was set to contest for by-elections scheduled for July 24 from the North Angami-I seat recently vacated by his son Khriehu Liezietsu.
MLAs rebel
Zeliang approaches the governor to form government
Nagaland spiralled into political chaos after former CM T R Zeliang approached the Governor P B Acharya to form the government.
While Zeliang claimed to have the backing of 41 out of 59 MLAs, incumbent CM Shurhozelie Liezietsu sacked four cabinet ministers and ten chief secretaries in response.
Liezietsu was to contest from the North Angami-I seat in the upcoming by-elections.
Love Politics news?
Stay updated with the latest happenings.
Notify Me
Details
What transpired?
Zeliang asked the Governor in a letter to invite him to form the government, along with a statement signed by 41 MLAs demanding Liezietsu's resignation.
The letter further said, the decision to back Zeliang was made by 37 MLAs at a Naga People's Front (NPF) meeting last month.
In a statement, Liezietsu noted that the rebellion was affecting the normal functioning of the government.
Where do the MLAs stand?
Out of total 60 seats, Zeliang currently enjoys the support of 34 NPF MLAs and 7 independents. 11 each were further reported to have joined hands with Zeliang and former CM Neiphiu Rio respectively. The rest of the house is currently neutral.
Conclusion
Liezietsu to resign?
While Zeliang currently commands a majority with 33 NPF MLAs and 7 independents, Liezietsu is backed by 12 NPF MLAs and 1 independent in the 59-member house.
Pushed into a corner after the HC-ruling, Liezietsu said that "he has lost all interest", hinting that he may step down ahead of the floor test.
Even if Zeliang returns, instability is likely to continue in Nagaland.