Tax evasion: Case filed against CA linked to Misa Bharti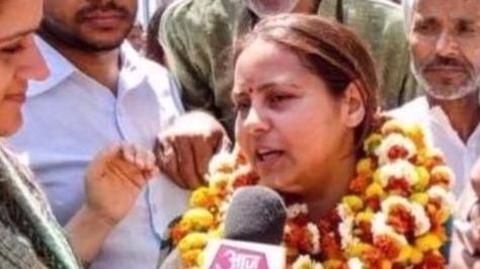 The ED has filed a case against a chartered accountant linked to RJD chief Lalu Prasad's daughter Misa Bharti.
The case against Rajesh Agarwal was filed under the Prevention of Money Laundering Act.
Agarwal is allegedly involved in illegal dealings involving a firm linked to Bharti.
A criminal complaint was filed in the matter in February. ED had earlier opposed bail for Agarwal.
In context
Case against CA linked to Misa Bharti
Allegations
What are the allegations against Bharti?
Bharti and husband Shailesh Kumar have been summoned more than once by I-T.
The case relates to a company named M/s Mishail Packers and Printers Private Limited, which has links to the couple. It had allegedly entered into a benami deal to purchase a Delhi farmhouse.
Union Minister Ravi Shankar Prasad also alleged she had failed to declare many assets to the EC.
Details
12 plots belonging to Bharti, Shailesh were attached by I-T
Last month, I-T attached 12 plots belonging to Bharti and Shailesh, sisters Chanda and Ragini and more members of the Yadav family.
The clan is suspected of possessing illegal assets worth over Rs. 1,000cr. A firm owned by Bharti and Shailesh reportedly facilitated one of those deals.
I-T had said the couple will be charged with domestic tax evasion under the I-T Act.