Will the JD(U)-BJP alliance leave Nitish Kumar in the lurch?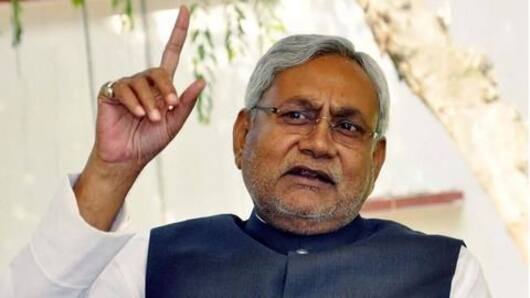 When the Bihar political crisis was ongoing, many JD(U) leaders expressed opposition to partnering with BJP. Some even threatened to leave the party if Nitish Kumar supported BJP.
Now that it has happened, the splits are here to see. Not just in JD(U), but in RJD too.
Even if Nitish wins the trust vote, will he be able to keep the party united?
In context
Bihar crisis: Nitish Kumar's future is uncertain
Disappointment
Rebellion in the party out in the open
The JD(U) chiefs in West Bengal, Maharashtra and Kerala have openly protested Nitish's decision. "Even (former president) Sharad Yadav was not consulted," MP Ali Anwar complained.
Sharad Yadav, in a conversation with Congress vice-president Rahul Gandhi, had reportedly expressed apprehension about the uncertain future of the party.
Three JD(U) MLAs elected as candidates of the RJD-JD (U)-Congress 'secular alliance' are in a tight spot.
Splits appearing even in the RJD
Things are not well in the RJD either. MLA Maheshwar Prasad has already broken away from RJD chief Lalu Prasad Yadav and came out in support of the JD(U)-BJP alliance.
Love Politics news?
Stay updated with the latest happenings.
Notify Me
Floor test
Will Nitish win trust vote amid questionable alliance with BJP?
JD(U) has 129 MLAs in the 243-member assembly, which include 17 Muslims and Yadavs; their votes may swing either way.
The BJP alliance is not completely smooth either: 10 days ago, Sushil Modi had ruled out a JD(U) tie-up, and now he's back as deputy CM.
Nitish surely is on uncertain ground, the way developments would unfold will be interesting to watch.