Major embarrassment for govt: 30 NDA MPs skip Parliament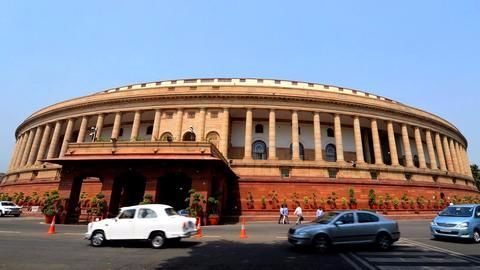 The government was left red-faced in the Parliament yesterday when 30 MPs remained absent despite warnings by PM Narendra Modi.
This allowed the opposition to move amendments to the Constitution (123rd Amendment) Bill, 2017, which seeks to confer constitutional status to the OBC Commission.
The opposition succeeded with 75 votes and 54 against. This, despite the NDA having a total strength of 89.
In context
30 NDA MPs skip parliament with major consequences
Background
The government couldn't stall opposition amendments despite being 89-strong
The bill, after being cleared by LS earlier, had been referred to a Select Committee as the opposition wanted more scrutiny.
When it was taken up for voting in RS, Congress leaders moved several amendments to Clause 3.
Many NDA MPs including Nirmala Sitharaman, Suresh Prabhu and Smriti Irani were absent. As a result, they ended up being passed with 74 opposition votes.
What were the four amendments approved?
An amendment proposed increasing the number of members of the National Commission for Backward Classes from three to five, including one woman and one minority community member. Another sought to make states' recommendations binding, thus protecting their rights.
Love Politics news?
Stay updated with the latest happenings.
Notify Me
Drama
High drama for 90 minutes
After passing the amendments, the clause had to be cleared by two-thirds of those present, which meant the government and opposition had to vote together.
But the latter wasn't willing to accept the amendments. A war of words ensued.
Proceedings were even halted for 10 minutes to find a solution.
Eventually, the bill was put to vote dropping Clause 3. It was passed 124-0.
Future
Bill will take into consideration all suggestions, Gehlot assures
According to Arun jaitley, the opposition's suggested provision wouldn't stand the scrutiny of courts. Moreover, by reserving seats for a woman and a minority community member, it was excluding all others.
But Minister for Social Justice Thawar Gehlot assured the new Commission will have constitutional powers similar to the SC/ST Commission.
He also allayed fears that it would weaken states or the federal structure.