On Quit India anniversary, PM Modi calls for "New India"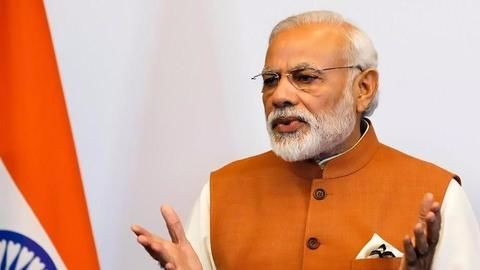 On the 75th anniversary of the Quit India movement, PM Narendra Modi urged citizens to create a "new India" by 2022 by repealing problems like "poverty, dirt, corruption, terrorism, casteism and communalism".
Saluting those who had participated in the 1942 movement, he asked people to take inspiration from them "to create the India that our freedom fighters would be proud of".
In context
Quit India anniversary: Pledge for a 'New India'
PM Modi's 'New India Pledge'
Let us pledge to free India from poverty, dirt, corruption, terrorism, casteism, communalism & create a 'New India' of our dreams by 2022. pic.twitter.com/x4zbaxGKkN

— Narendra Modi (@narendramodi) August 9, 2017
Congress
Sonia Gandhi takes a jibe at the BJP
Meanwhile, Congress President Sonia Gandhi took a jibe at the BJP by referring VD Savarkar, "the father of BJP's Hindutva ideology", who had opposed the Quit India Movement.
"We mustn't forget that some organizations opposed the Movement. Such organizations had no role in the freedom struggle," she said in the parliament.
"Atrocities were committed on (Congress) protesters too, but nobody stepped back," she added.