West Bengal: TMC decimates opposition in municipal polls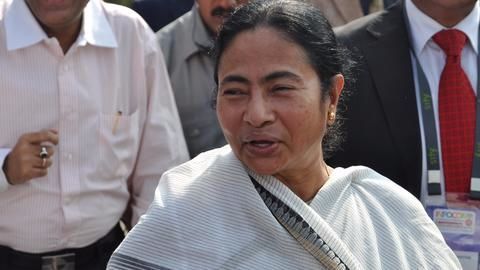 West Bengal's ruling Trinamool Congress maintained its lead and won in all seven civic bodies that went to polls last week.
Winning four wards in Dhugpuri Municipality and one each in Buniadpur and Panskura, the BJP came second.
The CPM-led Left Front won Nalhati. Congress didn't win any.
Overall, TMC won 140 wards, BJP six, Left Front one and an Independent won one.
In context
TMC decimates rivals in West Bengal municipal polls
Details
TMC's clean sweep in three municipalities, impressive lead in others
TMC won all 43 wards in Durgapur, the largest of the seven, all 29 in Haldia, and all 12 in Coopers' Camp Notified Area.
In Dhupguri, TMC won 12; four went to BJP.
In Nalhati, TMC won 14 while the Left won one and an Independent won another.
In Buniadpur and Panskura, TMC won 13 and 17. BJP won one in both.