Science
ISRO launches 104 satellites, at once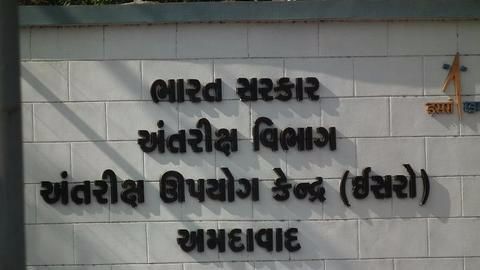 ISRO successfully launched a record 104 satellites on a single rocket from the Satish Dhawan Space Centre in Sriharikota.
ISRO used the XL variant of PSLV, which was used on Chandrayaan and the Mars Orbiter Mission. This will be a world-record for most satellites launched simultaneously.
The rocket is carrying the CARTOSAT-2 and 103 other satellites, 96 of which are from the US.
In context:
ISRO: The long journey to space
The National Committee for Space Research was set-up in 1962 under the Department of Atomic Energy.
That year, construction on the Thumba Equatorial Rocket Launching Station (TERLS) in Kerala began.
In 1963, the first rocket was launched from TERLS marking India's foray into space technology.
The first headquarters for India's space programme was St. Mary Magdelene church in Thiruvananthapuram.
1969

ISRO officially formed
In 1969, the Indian Space Research Organization was formally created under the Department of Atomic Energy.
In 1971, the government constructed the Satish Dhawan Space Center in Sriharikota, Andhra Pradesh.
In 1972, the Department of Space was established and ISRO was brought under its ambit.
Aryabhatta, India's first satellite was built and launched with Soviet assistance in 1975 from Kapustin Yar in Russia.
Love Tech news?


Stay updated with the latest happenings.
Bullock carts, bicycles and satellites

India's first experimental rocket was brought to the launch-pad on a bicycle and the first experimental communications satellite, the APPLE, was brought to the launch-pad on a bullock cart.
1980s

The SLV and India's first man in space
By the 1980s, India began experimenting on Satellite Launch Vehicle technology with assistance from USSR and successfully launched the SLV3 in July 1980.
India's first experimental communications-satellite the APPLE, was launched by the European Space Agency in 1981.
In 1984, India and USSR conducted the Indo-Soviet manned space mission, and the IAF's Squadron Leader Rakesh Sharma became the first Indian to go to space.
5th nation to reach the moon

The successful launch of the Chandrayaan-1 in 2008 made India the 5th nation to reach the moon after the USA, the Soviet Union, Japan and the European Union.
28 Sep 1992

ISRO goes commercial with Antrix Corporation
The Antrix Corporation was formed in 1992 and is the commercial wing of the ISRO.
It conducts launches for other nations, while ISRO only conducts launches of Indian satellites.
Antrix is a valuable source of foreign exchange and soft power projection for India's space faring capabilities.
Antrix began commercial operations in 1999 and has since launched 51 satellites for 20 countries.
Love Tech news?


Stay updated with the latest happenings.
15 Feb 2017

ISRO launches 104 satellites, at once
24 Apr 2017

ISRO builds more satellites to increase launches to 12 annually
ISRO is trying to take up the number of launches per year from seven to 12, by building more satellites and lowering cost of operations.
It will include eight-nine PSLV, two GSLV-Mk II and one GSLV-Mk III.
ISRO is currently working on a second vehicle assembly building to allow one launchpad to do more launches.
Approval for a proposed space station is pending.
25 Apr 2017

ISRO develops app to compute solar potential of any place
ISRO's Space Applications Centre has developed an Android app to compute the solar energy potential of a particular location.
According to ISRO, it shows monthly and yearly solar potential, minimum and maximum temperatures, and the day's length at any place.
It uses data from Indian Geostationary Satellite (Kalpana- 1, INSAT-3D and INSAT-3DR) for calculations.