Apple's iPhone 8 will have animated, 3D emoji, says leak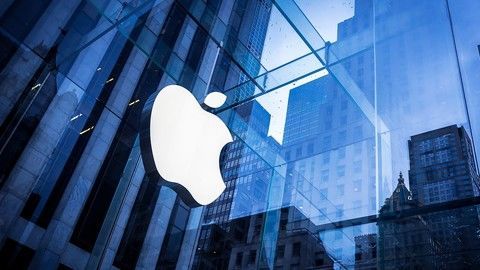 We are all hyped about the iPhone 8 launch. In the meantime, 9to5Mac took some time off to dig into the Golden Master build of iOS 11 and unearthed several pieces of info that give us an idea of what we can expect from the upcoming iPhone (code-named D22).
So, we'll be getting, among other things, animated, 3D emojis. Yes, that's happening.
Here's more.
In context
What can we expect from iPhone 8?
3D
AR poop emoji
So what's the big deal? Apparently, these animated, 3D emoji characters or Animoji, for iMessage, will make use of facial tracking and the iPhone user's voice to construct expressive animated messages.
This is Augmented Reality, taking the next quirky step in our lives. So on September 12, you are getting a poop emoji in 3D. It's bizarre, but is, apparently, true.
Portrait Lighting
Treat for the camera
For the iPhone camera fanatics, there will be something called Portrait Lighting mode. It'll heighten the iPhone's existing Portrait mode effect and create DSLR-like images by using depth via different lighting effects.
This feature would probably be launched in beta and would support Contour Light, Natural Light, Stage Light, Stage Light Mono, and Studio Light. It may also help in handling the flash.
Love Tech news?
Stay updated with the latest happenings.
Notify Me
Face ID
Apple's facial recognition
Based on the firmware, 9to5Mac believes that the OLED iPhone will sport a True Tone Display for white balancing and the new resolution will be 1125×2436.
Moreover, it seems that the facial recognition system, which is codenamed as Pearl ID, is finally going to be called Face ID and Apple is, probably, going to replace the Touch ID, in the new iPhone, with it.
Home, no more
iPhone will not have a home button, says report
Just when Apple fans were feeling giddy about the new iPhone launch, after recuperating from the shock of the last one lacking a 3.5mm jack, they've been hit again.
There's a strong rumor floating around that the latest iteration of the iPhone will not feature a home button, which has been a regular feature in all iPhones, since its inception in 2007.
iPhone 8
Tough choices ahead
As per rumors, there will be three versions of the next iPhone.
According to the Bloomberg report, the home button will be scrapped only in the high-end variant. So, if you want the home button, you'll have to lose the best variant, otherwise you get the best variant sans the home button.
That's not a choice Apple users are looking forward to making.