Samsung's updated AI assistant Bixby to compete with Amazon's Alexa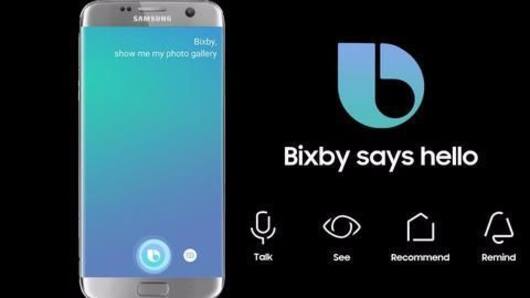 Samsung has announced an update to its Bixby personal assistant software which was launched last year.
Bixby was initially launched exclusively for Samsung's flagship Galaxy series of phones.
The new Bixby 2.0, however, will be available to developers for implementation across a wide variety of devices not necessarily limited to Samsung.
This update will put Bixby in direct competition with other all-encompassing virtual assistants.
In context
Samsung looks to enter the digital assistant market
Bixby envisioned as a control hub of device ecosystems
"Bixby 2.0 will be ubiquitous, available on any and all devices. This means having the intelligence of Bixby, powered by the cloud, act as the control hub of your device ecosystem...," said Samsung's executive vice president Eui-Suk Chung.
Bixby
A brief history of Bixby
Bixby was initially built as a system for controlling all tasks in smartphone apps.
To improve its personal assistant, Samsung, last year, acquired AI start-up Viv, whose co-founders were part of the team that built Apple's Siri.
While the initial Bixby version received mixed reviews, Samsung has promised that Bixby 2.0 will offer a "connected experience that is ubiquitous, personal, and open".
Love Tech news?
Stay updated with the latest happenings.
Notify Me
A world powered by digital assistants
"We see a world where digital assistants play a bigger role, an intelligent role, where one day everything from our phones...to our sprinkler system will have some sort of intelligence to help us seamlessly interact with all the technology we use each day," added Chung.
Competition
Bixby will compete with Amazon, Microsoft, and Google
Samsung's vision to make Bixby a universal digital assistant puts it in direct competition with Amazon's Alexa, as well as Google and Microsoft's virtual assistants.
Alexa, initially designed for Amazon's connected speakers, has made its way into several third-party devices including appliances and cars.
Similarly, Google and Microsoft's virtual assistants can be used for smart homes, as well as connected vehicles.