There's something wrong about Google's cheeseburger emoji!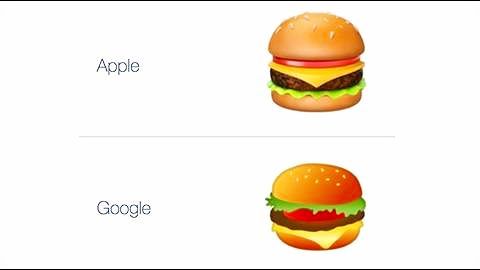 Microblogging site Twitter has erupted into "delicious" debate over Google's cheeseburger emoji thanks to Baekdal Media founder, Thomas Baekdal.
Baekdal tweeted how the cheese slice is placed underneath the patty in Google's cheeseburger emoji while Apple's is on top.
His viral tweet, with 34,000 likes, caught Google CEO Sundar Pichai's attention who joked he'll "drop everything else" and fix the error.
Read more!
In context
The Google cheeseburger emoji debate
Will drop everything else, says Pichai
Will drop everything else we are doing and address on Monday:) if folks can agree on the correct way to do this! https://t.co/dXRuZnX1Ag

— Sundar Pichai (@sundarpichai) October 29, 2017
Debate
Google boss Pichai joins the cheeseburger debate
Pichai responded to Baekdal's tweet that he was happy to fix the error "if folks can agree on the correct way to do this."
While it's not confirmed whether Google will change the emoji, the issue sparked a massive debate among Twitter users on the perfect order of the cheeseburger ingredients.
While some backed Apple's cheese-on-top style, others said both the emojis are incorrect.
Love Tech news?
Stay updated with the latest happenings.
Notify Me
Both Apple and Google emojis are wrong!
One Twitter user pointed: "They're both wrong. Google's cheese is wrong, Apple's lettuce is wrong. The correct order, from bottom up, is burger-cheese-toppings." Meanwhile, Google employees also joined, saying, "So proud to work at a company which has its priorities right."
Other Emojis
Google's cheeseburger emoji different from other
According to Emojipedia, the cheeseburger emojis offered by Apple, Facebook as well as Samsung have the cheese sliced placed on top of the patty.
So, it looks like Google is the only tech giant that uses the emoji with the cheese below the patty.
Generally, it is accepted that cheese should be placed directly on top of the patty for optimal melting in cheeseburgers.