WhatsApp Admins can now mute members of the group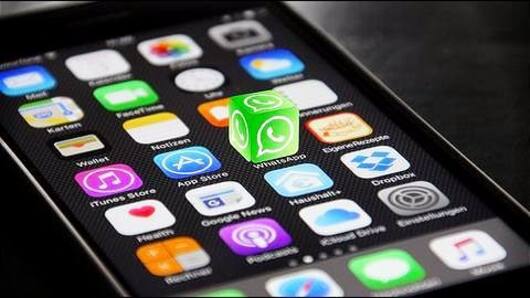 Facebook-owned WhatsApp is soon going to roll out yet another new feature, and it is something WhatsApp Group Admins are going to love.
The upcoming "Restricted Groups" feature would give the admins more power, enabling them to restrict members from sending messages, media, or anything in the group.
Admins can stop those who share unnecessary information, rumors, etc. without kicking them out.
Here's more!
In context
WhatsApp's "Restricted Groups": Giving more power to admins
Details
Group administrators can continue chatting while restricting others
Popular tipster WABetaInfo, which covers WhatsApp's features and developments, has spotted the "Restricted Groups" in the popular messaging app's Google Play Beta Programme version 2.17.430.
It says only group admins can activate the feature; they can continue sending messages and media normally while other members are muted.
This will help admins have participants' attention whenever they need to share something important.
Restricted Groups
How does the feature work?
WABetaInfo says once the group members are muted, they can only read admins' messages and won't be able to respond.
If participants want to share something in the "restricted chat" mode, they can use "Message Admin" option.
The text/media would be approved by the admin before being posted.
Admins can restrict groups every 72 hours, but this time-limit is expected to be reduced.
Love Tech news?
Stay updated with the latest happenings.
Notify Me
Other rumored features
Earlier in October, there were reports that the Facebook-owned messaging app would introduce more features for the administrators of WhatsApp Groups, including options to choose if the group members can modify the group's icon, subject or description.
Update
Restricted Groups to be introduced in next update
The "Restricted Groups" feature is expected to be rolled out in the upcoming WhatsApp update for both iOS and Android.
WABetaInfo said it had earlier spotted the feature on iOS version and now on the Android app.
It says the future update mainly contains bug fixes, advanced features, and general improvements, but it would also add the new feature for group admins.
New Features
WhatsApp recently introduced series of new features
WhatsApp recently introduced several new features to make the experience much better for its 1.3-billion users.
Delete for Everyone feature allows users to recall messages within seven minutes (trick: delete messages after seven minutes by changing devices time in settings).
WhatsApp is developing an in-app payments feature, which would be released in India around December.
It is also working on a group voice-calls feature.