Fresh leaks about Samsung Galaxy S9 reveal killer features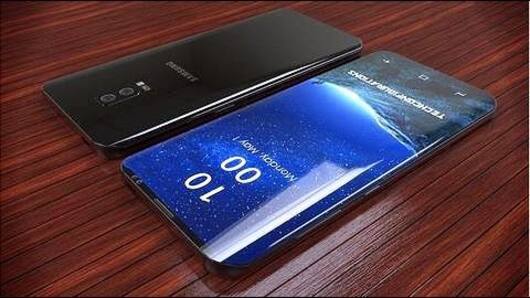 Samsung has big plans for Galaxy S9. It's taking the upcoming smartphone to the next-level with killer features, according to new announcements.
Samsung's partner, Qualcomm, confirmed its next flagship processor, Snapdragon 845, which is expected to power Galaxy S9.
Meanwhile, Samsung announced the production of the first 512GB storage-chip for upcoming smartphones, which may be includes in the Galaxy phone.
Here's a sneak peak!
In context
Samsung Galaxy S9: Details about chipset, onboard storage
Snapdragon 845
Samsung could be the first to use Snapdragon 845
Qualcomm confirmed the existence of Snapdragon 845 chip, but it is tight-lipped on further details.
Samsung has for years used Qualcomm's premium Snapdragon processors for its high-end smartphones in the US while its Exynos processors are used in other markets.
As it's the biggest partner of Qualcomm, Samsung could be the first device-maker to use the powerful Snapdragon 845, especially for Galaxy S9.
Processor
The 2018 flagship Snapdragon processor is a powerhouse
According to reports, Qualcomm's 10-nanometer Snapdragon 845 would have the chipmaker's new X20 LTE modem for 1.2-Gigabit connectivity speeds, better reception, HDR video support, and improved image processing.
It would also offer improved primary CPU and GPU performance. With its upcoming processor, Qualcomm would compete with Apple's A11 Bionic chip used in iPhone 8, iPhone 8 Plus, and iPhone X.
Love Tech news?
Stay updated with the latest happenings.
Notify Me
Storage
Galaxy S9 to have 512GB built-in storage?
Meanwhile, Samsung announced it's manufacturing the world's first 512GB embedded Universal Flash Storage (eUFS) for next-generation smartphones.
This means Galaxy S9 could come with 512GB internal storage, twice the industry's current 256GB benchmark (Apple's latest iPhones also have 256GB), with improved performance.
Samsung said the 512GB eUFS features high read and write performance: sequential read and write speeds reaching 86 MB/s and 255MB/s, respectively.
What?
Upcoming Samsung flagship phone: What we know so far
We already know quite a lot about what to expect from Galaxy S9, thanks to the numerous leaks.
The smartphone is likely to come with ultra-thin bezels, dual primary camera, a headphone jack, rear fingerprint sensor (sadly not integrated into display as expected earlier).
It would come in new colors like purple, black, gold, and blue while the regular silver and grey variants.
Smartphones
The Galaxy S9 series
Previous leaks said that two Galaxy S9 variants are in the making, but recent report claimed that Samsung is developing another Galaxy S9 model, too, which is reportedly a mini version of Galaxy S9.
The rumored mini smartphone would also have the same Infinity Display but in a smaller size.
Nothing about its features or specifications has been revealed yet.
Other Details
What about other specs and features?
Leaks suggest that the regular Galaxy S9 would sport a 5.8-inch Infinity Display, Galaxy S9+ would have a 6.2-inch display while S9 Mini would feature a tiny 4-inch screen.
The Galaxy S9 and S9+ would have a 12MP front camera and 16MP dual rear cameras.
Both the devices are expected to come with 6GB RAM and run on the latest Android 8 Oreo.
The Galaxy S9 Mini, Galaxy X
It would be interesting to see how Samsung integrates all this advanced technology into the rumored Galaxy S9 Mini, especially with the retained audio jack. Also, Samsung is expected to showcase its expertise in smartphone design next year also with the foldable "Galaxy X".