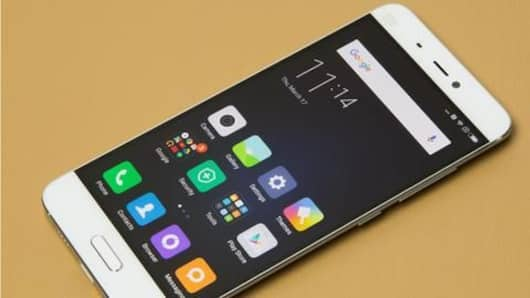 Bug merging contacts on Xiaomi-phones: Here's how to fix!
Xiaomi users are facing a strange issue with their contacts list. Many complained that contacts on the devices are being randomly mixed up or jumbled, resulting in mismatched data.
Xiaomi acknowledged that a bug in some phones is automatically merging the contacts.
Adding the "issue persists" for almost all major devices, Xiaomi issued a temporary fix to the problem.
Here's how to fix it!
Bug attaches wrong information to random contacts
On a Xiaomi India forum (http://c.mi.com/thread-647718-1-0.html), the smartphone maker said that many users have raised the merging contacts issue that is affecting "all the major OEM devices".
Providing a temporary solution to the issue, the company said that the problem is being caused by some third-party applications.
It said the issue can be fixed by installing an APK for "Contacts Corrector".
We're aware of issue: Xiaomi India Chief
Mi Fans, we're aware of an issue affecting some users, relating to contacts incorrectly merging.

After our internal investigation, we've found that this is a 3rd party issue. A temporary fix can be found here - https://t.co/HpzEr4SCi4@XiaomiIndia @RedmiIndia

— Manu Kumar Jain (@manukumarjain) December 28, 2017
Love Tech news?
Stay updated with the latest happenings.
Yes, notify me
How to fix the issue using Contacts Corrector?
Xiaomi users facing the mismatched contacts issue need to download Contacts Corrector APK (link available on Xiaomi India forum) and install it.
After launching the app, users need to click on "Check" and then "Correct" to remove the wrong contacts data automatically.
In case, the issue is not fixed with Contacts Corrector (for some devices), users can try an alternate solution, too.
Alternate solution for WhatsApp and Truecaller
Xiaomi has also provided an alternate workaround for fixing the contacts issue.
It says uninstalling and reinstalling WhatsApp and Truecaller would help with linked and duplicated contacts. This will delete all the wrong data created by the two apps.
However, this will only check mismatched contacts on WhatsApp and Truecaller, which could be the third-party apps responsible for the issue.
Backup data before uninstalling apps
Xiaomi has advised its users to backup the data of WhatsApp or Truecaller before uninstalling and reinstalling the apps.
They also need to disable "Sync" with accounts for WhatsApp and Truecaller.
For backing up of WhatsApp data, users should go to WhatsApp>Settings>Chats>Backup. After this, WhatsApp needs to be uninstalled and reinstalled.
Users can follow a similar procedure for Truecaller, too.
"Local, Google, or Mi contacts database won't get affected"
Xiaomi India stated: "It (alternate solution) will delete the wrong data created by Whatsapp or Truecaller and...help with linked and duplicated contacts. Truecaller might try to "delete" and "Sync" again in Truecaller account database; the exact reason is unknown for that app behavior."
Working on a permanent fix: Xiaomi India
Xiaomi India stated that these solutions are only temporary and added that they are working on developing a permanent fix.
However, some users claimed on social media that the mismatched contacts problem got fixed after downloading and installing Contacts Corrector.
Promising a permanent fix, the device maker said that it had contacted Android and WhatsApp to help resolve the issue.